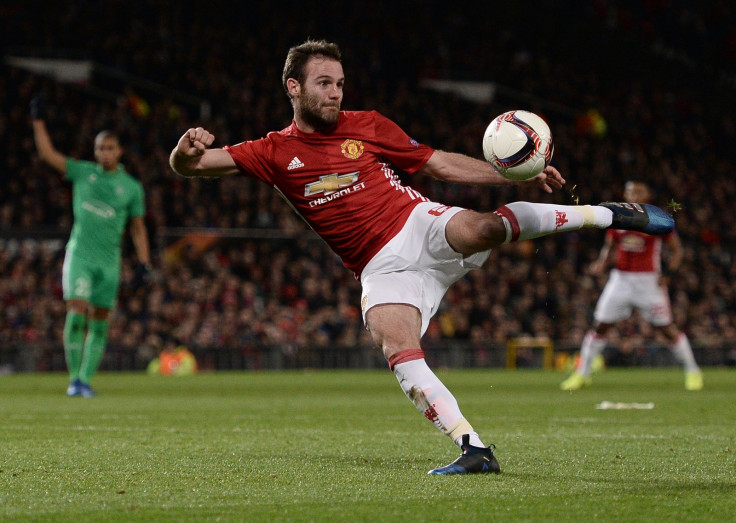 Manchester United star Juan Mata has admitted that he wants to avoid Celta Vigo in the Europa League quarter-finals. The former Chelsea playmaker looked also reluctant about the possibility to face Turkish side Besiktas but suggested that either Genk or Anderlecht could be two good options ahead of the draw that will take place in Nyon, Switzerland, on 17 March.
United secured the qualification for the quarter-finals of the competition on Thursday night after securing a 1-0 victory over FC Rostov thanks to Mata's decisive goal in the second half, beating the Rusian side 2-1 on aggregate after having drawn 1-1 in the reverse fixture.
Celta, Besiktas, Genk, Anderlecht, Lyon, Schalke and Ajax have also qualified for the quarter finals and United will find out who they will play in during the Friday's draw, which will take place in Nyon at 12:00.
Asked after the win over Rostov about his preferences for the quarter finals, Mata said to Onda Cero: "I do not know. I still do not know all the teams that have qualified but Celta are a complicated team to face. I would not like to be drawn with them. I really like how they play.
"This time there will be not many long trips and that is good. The trip to Russia in the last 16, then having to play against Chelsea and then playing today was too much. I do not know (who I want for the quarterfinals) but the truth is that I respect Celta a lot. They play very well, they have a great manager and very good players."
Mata didn't discuss the possibility of facing the likes of Lyon, Schalke and Ajax but suggested that United wouldn't mind drawing Genk or Anderlecht.
"Besiktas are a team that in their stadium press a lot. Genk or Anderlecht would not be bad but maybe I say this and then they eliminated us. So I don't know. Genk has a coach [Albert Stuivenberg] who last year was out assistant with [Louis] Van Gaal and he would like to return to Manchester."