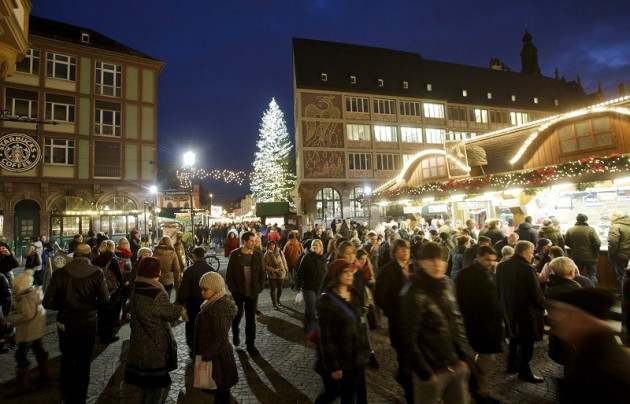 Christmas budgets across continental Europe will swell for the first time since 2008 this year, but the French are expected to buck the trend by spending less.
According to accountancy firm Deloitte, the average Christmas budget across Europe will jump 0.7% this year to about €450 ($608, £378) per family.
The company's spending survey, which questioned 17,354 people across 16 countries around continental Europe as well as in South Africa, revealed that Swiss family spending is expected to grow £3% to an average of €656.
German consumers are also expected to increase their budgets with an increase of 6.7% more than 2012 to €399.
In addition, Luxembourg families will be enjoying a lavish Christmas as their spending will reach a tremendous €825 on average, a 0.2% increase from last year.
Deloitte linked the expected rise in the average festive budget to the view that the overall economy was improving.
"We are in a situation where worries over future purchasing power is a brake on consumption," Stephane Rimbeuf, Deloitte Associate in charge of Consumer Business, told Reuters.
But in France families are expected to be frugal and spend 0.9% less this year, at an average budget of €531.
Deloitte revealed that 44% of those polled from the country, which is suffering from a high jobless rate, feared their purchasing power would further deteriorate in 2014, up from 40% last year.
Among the countries hit hardest by the financial crisis, Deloitte said Christmas spending would continue to fall in Italy and Greece, though at more moderate rates.
The research also found that spending was set to rise 1% in Spain after falling 4% last year.
The European Commission forecasts that in 2014 all European Union countries except Cyprus and Slovenia will see their economies grow, with top economy Germany expanding 1.7% and second-biggest France 0.9%.