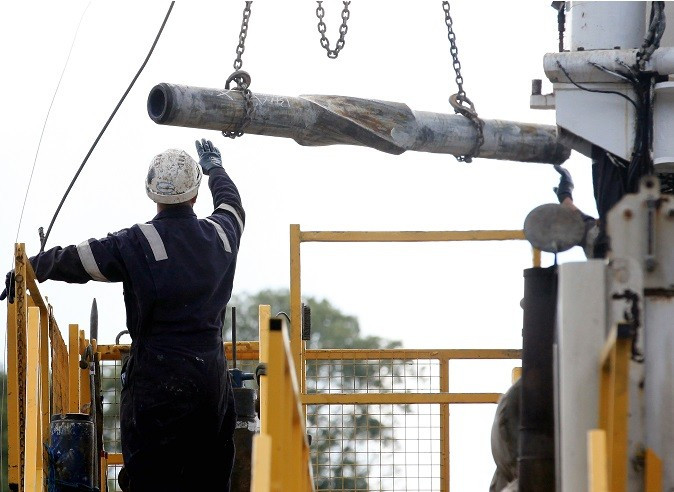 Britain's energy markets must be radically reformed to stabilise them and secure supplies else the lights will go out and consumers will be slapped with the bill for much-needed investment in infrastructure, according to a report.
The European Energy Market Observatory report by consultancy and outsourcing giant Capgemini blamed the economic crisis, EU climate change policies, and the US shale gas success creating a coal surplus - which has reduced the fossil fuel's price significantly - as the main disruptions.
As a result, many gas plants have closed across Europe and replaced with volatile renewables installations, which are unpredictable and less productive as well as heavily reliant on subsidies from hard-pressed governments who are under pressure to slash spending.
Moreoever, wholesale electricity prices are erratic and so utilities firms' revenues have been hit by the increasing negative price spikes. In turn this limits the investments they are able to make.
To address all of these issues and more, investments need to be made to upgrade and build new power station infrastructure, but these could take 5 to 10 years to complete. It means any economic recovery and resultant rising energy consumption could give utilities companies "a difficult wake-up call".
"The energy industry is in desperate need for investment to secure supplies for the future," said Richard Hepworth, principal for digital utilities at Capgemini Consulting.
"With the retirement of the nuclear fleet and old coal fired plants, if no immediate action is taken, the lights will either go out or prices will rise to pay for the required investment."
He added: "Without a consistent and proactive energy policy, by 2017 the UK could be facing a real crisis. The UK is a long way from being able to switch to renewables, keep the lights on and keep prices down. There needs to be a balance between investment in power station infrastructure and renewable energy."
UK Energy Under Pressure

In the UK, energy firms have come under heavy political and public pressure over consumers' rising bills because household incomes are so squeezed by a real-terms cut in wages.
The latest energy giant to put up its prices is SSE, who had previously said they would not raise bills until 2014.
SSE, one of Britain's big six energy companies which make up 99% of the UK energy sector, announced it will raise its charges for electricity and gas by an average of 8.2% despite saying before that hiking prices was "the last thing the company wanted to do".
Ed Miliband, leader of the opposition Labour party, said he would freeze consumer energy bills for two years if he wins the general election in 2015.
Critics in the industry said they are working to narrow profit margins and freezing bills would mean they might cut back on investment. Others warned of blackouts unless bills go up.
Winter Blackouts Threat Rises
National Grid has warned that the threat of winter blackouts is dramatically increased as dwindled electricity reserves have left a narrow safety margin should the supplies run out.
There is just a 5% cushion of reserve supply of electricity for the UK to rely on if a particularly cold winter takes grip and demand soars. This is the lowest level of reserve supply since 2007, as the number of operating coal power stations plummets.
"Things will be tighter than they have been historically," warned Chris Train, network operations director at National Grid, reported The Telegraph. Train added that he did not think there would be blackouts in the UK because the country would import additional supply if it was needed.
At the end of 2012, industry regulator Ofgem warned in its annual Electricity Capacity Assessment that the closure of nine coal and oil-fired plants would slash spare generation capacity to 4% by 2016, down from the 14% that year.
EU environmental law has driven the closures, as member states are obliged to meet emissions targets and seek out cleaner sources of energy.