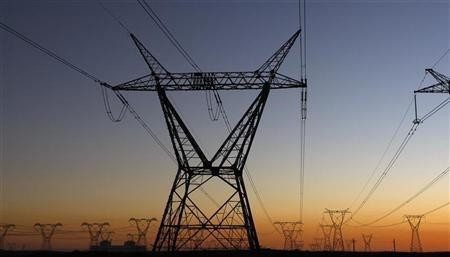 Britain is on the verge of a severe energy crunch which could lead to blackouts and higher electricity bills, energy regulator Ofgem has warned in a new report.
According to Ofgem's annual Electricity Capacity Assessment, the impending closure of a number of coal- and oil-fired plants will cut spare generation capacity to four percent in 2015/2016, down from the current 14 percent, if alternative plants are not brought online.
Nine coal- and oil-fired plants with a combined capacity of 11.5 gigawatts are due to close by 2015, to comply with European Union legislation aimed at limiting carbon emissions.
"Coal-fired generation is likely to close earlier than expected under EU environmental legislation and the risk of a shortfall in electricity is highest in 2015/16," said Ofgem.
"What strikes me as alarming is the drop in spare capacity ... It sounds like they (Ofgem) are concerned about the potential for blackouts," David Stokes, director at Energy Consultancy Timera Energy, told Reuters.
Though there is "little" risk for households, Ofgem says businesses will be affected by the blackouts. The delay in building new plants will also cause a spike in prices.
"Narrower margins mean the risks of outages are higher and scarcity of energy could also feed into possible price rises in future. Consumers need protection from price spikes as well as power cuts," said Audrey Gallacher, director of energy at watchdog Consumer Focus.
"The unprecedented challenges facing Britain's energy industry, identified in Ofgem's Project Discovery, to attract the investment to deliver secure, sustainable and affordable energy supplies for consumers, still remain," said Alistair Buchanan, the chief executive of Ofgem.
Welcoming the report, Energy Secretary Edward Davey said: "Security of electricity supply is of critical importance to the health of the economy and the smooth functioning of our daily lives. That is why the government is reforming the electricity market to deliver secure, clean and affordable electricity."