Parts of central Europe are preparing for more flooding as the Elbe River is set to crest to 11 metres above its normal level.
Sixteen people have been reported killed in the floods, which have badly affected parts of Czech Republic, Germany, Austria, Poland, Hungary and Slovakia.
In Dresden, eastern Germany, residents and emergency crews worked throughout the night to reinforce riverbanks and build sandbag barriers.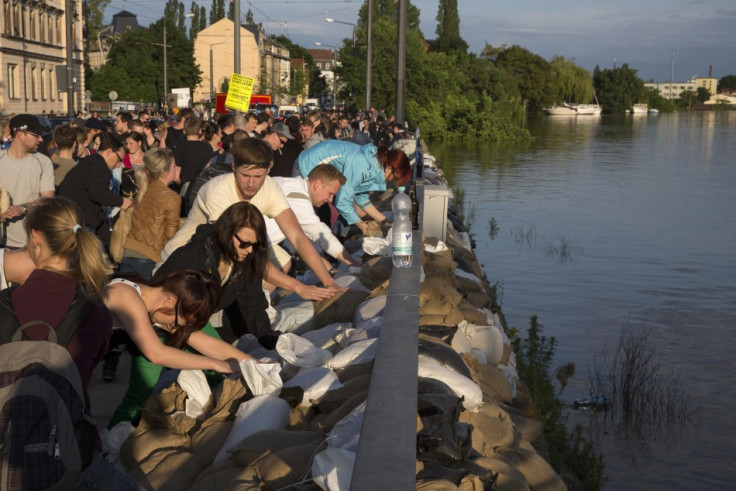 About 40,000 firefighters and 5,000 soldiers are helping to protect the areas that will be affected by the Elbe ahead of its peak.
The river was seven metres above normal level on Wednesday. The city of Dresden, which was badly damaged during the 2002 floods, has mostly escaped damage.
City spokesman Kai Schulz said: "The flood preparations since the 'century floods' of 2002 are working. Still, areas to the east of the city are under water."
In the city of Halle, also in eastern Germany, 30,000 residents were ordered to evacuate as water rose to its highest level in 400 years.
Despite efforts to stop the flooding with sandbags, much of the downtown area has disappeared underwater. Local resident Julia Linne said: "We fought against the water all day and wee lost. At one point we just gave up."
Two dikes broke near the Bavarian town of Deggendorf and trapped residents were pulled to safety from their rooftops by helicopter. Cars were swept away in the floodwater and some properties were up to three metres underwater.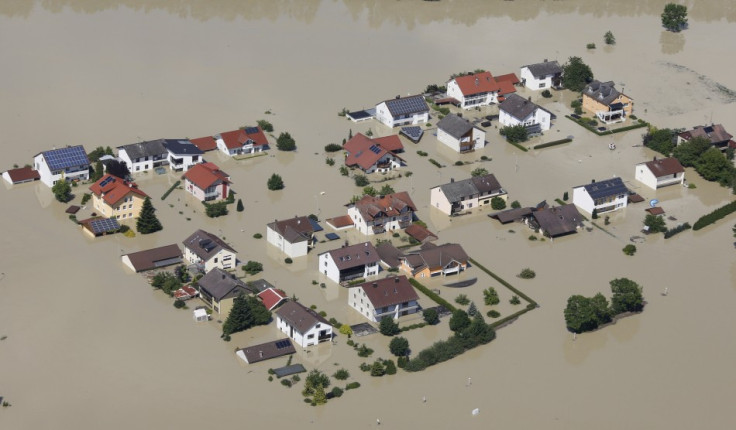 German news website The Local reports that the rising waters will further threaten Bitterfeld and Halle. A lake near Bitterfeld is close to overflowing and could submerge the entire city, authorities have warned.
"We hope the dykes hold," a member of the state's disaster response team said.
The Czech Republic declared a state of emergency as Prague and other parts of the country experienced the worst flooding for a decade. The government deployed 2,000 soldiers and said it would be providing CZK300m (£9.9m) to help with relief efforts.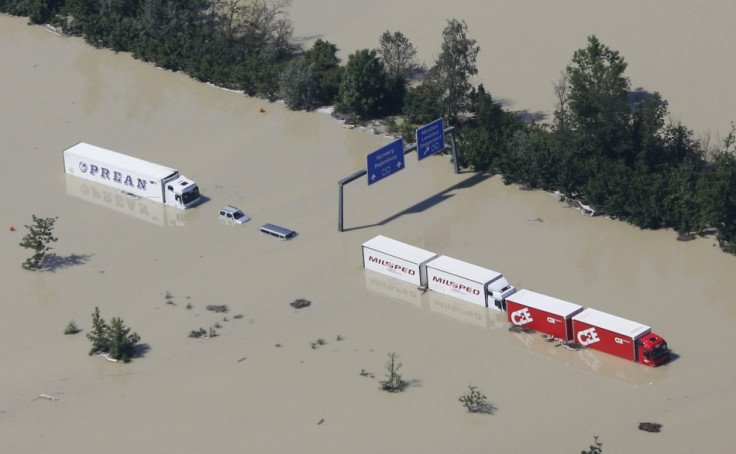 Angela Merkel has pledged €100m (£848,000) in aid to those affected by the flood damage. The EU has also announced funding but authorities warned it was nowhere near enough.
In Saxony alone, it was estimated that over €2.5bn worth of damage had been caused and could rise.
European budget commissioner Janusz Lewandowski told Spiegel Online: "The scale of the catastrophe is absolutely beyond the reimbursement (possible) in these countries. We are without resources, for sure, for the European Solidarity Fund."