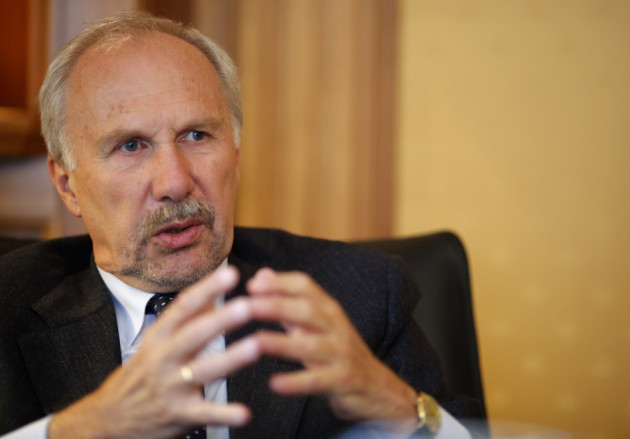 The European Central Bank will provide more liquidity to the eurozone before the first instalments of emergency loans are due to be repaid.
According to a senior European central banker, Ewald Nowotny, a member of the governing council, gave assurances that liquidity will not be a problem for members of the eurozone when the first repayments of the loans, which will be due late in 2014.
"What is clear is that there will be liquidity provision," he said.
When the European sovereign debt crisis emerged in 2010, the ECB launched two massive loan operations, known as long-term refinancing operations (LTROs) to ease the economic shocks to vulnerable eurozone members.
The first LTRO was implemented in December 2011 and the second LTRO was implemented in February 2012 which put more than €1tn (£855bn, $1.3tn) into the system through cheap three year loans.
Money markets would feel the strain of winding up the loans too quickly, however Nowotny said this would not happen.
"We are careful not to have some type of sudden effects," he said.
Quizzed over what type of action the ECB would take to extend the current phase of cheap credit in the eurozone, Nowotny refused to comment.
The ECB could decide to issue more LTROs, shorter-term loans or make further cuts to interest rates for vulnerable eurozone countries including Spain, Portugal and Ireland.
"With regard to the need for ECB liquidity, we do see of course quite a different situation in different countries. There is not only a timing issue but also a structural issue," Nowotny said.