Speculation that the European Clubs' Association (ECA) is intent on creating a European Super League has been common in recent years, and The Sun sparked these rumours yet again on 2 March. The newspaper revealed that officials from Manchester United, Manchester City, Arsenal, Chelsea and Liverpool met American sports magnate Stephen Ross to discuss the idea, which would presumably mean the end of the Champions League.
The clubs quickly denied that a breakaway was the main point of discussion, but it is well-known that the idea has been under consideration. IBTimes UK analyses some of the key aspects of a potential European Super League should the project happen, and considers what this means for football as a whole.
1. Which clubs would be in a European Super League?
The ECA represents more than 200 clubs, including top Premier League clubs likes Manchester United, Manchester City, Arsenal, Liverpool, Chelsea, as well as European powerhouses like Real Madrid, Barcelona, Atletico Madrid, Juventus, AC Milan Bayern Munich and Paris Saint-Germain.
Those clubs would presumably have all but secured their place in a potential tournament of Europe's top 20 teams, based on their history and fanbase rather than current achievements. However, the competition would not be a closed shop, as there would be some chances every year for teams to earn a place in the competition via some form of promotion policy.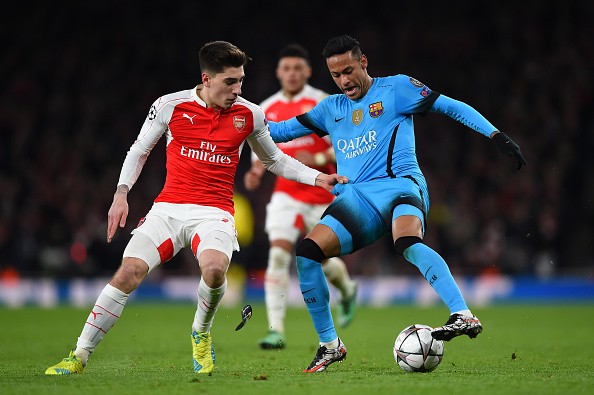 2. Who supports or opposes the European Super League?
Europe's elite teams are the main drivers behind the creation of a European Super League, especially Italian, German and Spanish sides who worry that the Premier League's new rights deal will increase financial disparity between English outfits and the rest of the continent.
The Premier League themselves, along with La Liga, the Bundesliga and Serie A, would make every effort to stop such a tournament as it would drastically reduce their prestige of their own leagues, devastating revenue and possibly killing off smaller teams.
Uefa are also against it as it will have a similar impact on the Champions League.
3. How it will affect the national competitions and the Champions League?
Under the proposals, clubs in the European Super League would still play in their domestic competitions. However, they would presumably field weakened teams and force their games to be scheduled in midweek, as European Super League games would be played at weekends.
The Champions League would either be eliminated or heavily modified, possibly becoming one competition by merging with the Europa League.
4. When will the European Super League start?
As a best (worst?) case scenario, a European Super League cannot start until the 2018/19 season, as changes to European club competitions have to be made in three-year cycles. The current cycle ends in 2018.
5. Why do clubs want the European Super League?
ECA boss Karl-Heinz Rummenigge, who is also chief executive of Bayern Munich, along with Juventus president Andrea Agnelli called for a European Super League in February in a bid to generate as much money as their counterparts in American sports, like the NBA or the NFL.
Agnelli said last month: "The Champions League is worth €1.5bn euros in television rights, while the NFL rakes in close to €7bn. However, market research shows that of the 2 billion sports fans in the world, 1.6 billion follow football and only 150 million follow the NFL. This is certainly food for thought".
The idea would also guarantee underperforming teams entry to the European Super League, rather than force them to qualify through their domestic league position as in the Champions League. This would stop the likes of Manchester United, Chelsea and Liverpool missing out on the riches of appearing in Europe's premier club contest, as appears certain to happy next year.