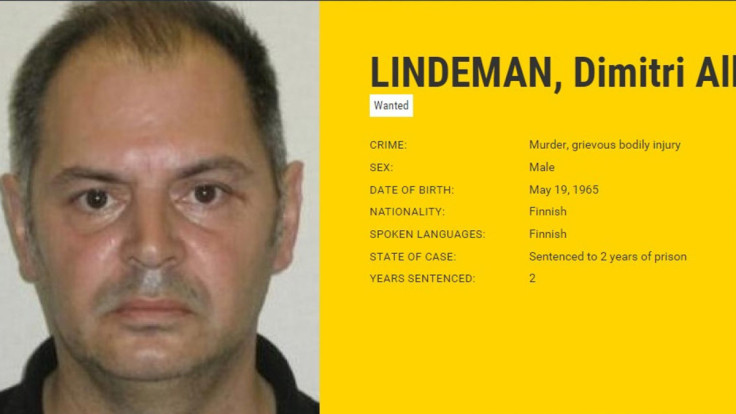 One of Europe's most wanted men has been arrested in Finland days after the launch of an EU website dedicated to tracing down fugitive criminals across the continent. Dimitri Lindeman, who had been on the run for three years, was captured by Finnish police on 1 February in Helsinki, where he was living under false pretences, using a Swedish identification document.
The 50-year-old is the first of more than 40 absconding criminals featured in a new Europol website to be apprehended since the portal was unveiled to the public on 29 January. Available in 17 EU languages, Eumostwanted.eu gives access to details of more than 40 fugitive criminals wanted across the 28-nation bloc and allows users to provide police with information on their whereabouts.
Lindeman was one of two Finns listed, the other being the only woman – alleged fraudster Marina Cecilia Kettunen. Hannu Kautto, of the Finnish National Bureau of Investigation, said police received several tips about both fugitives over the last few days.
The detective superintendent told IBTimes UK that, although information on Lindeman "pointed in the right direction", it was not pivotal to the capture as investigators were already on his tail. Nevertheless, he said Eumostwanted.eu was proving very useful, especially because Finland's authorities do not have an equivalent national webpage.
Lindeman was sentenced to two years behind bars for aggravated assault over a stabbing in 2013. Since the arrest his profile has been taken down from the Europol website.
The page doesn't single out a European public enemy number one as outlaws are not ranked. The list, however, includes some renowned figures such as Paris attacks suspects Salah Abdeslam and Mohammed Abrini and Cosa Nostra boss Matteo Messina Denaro.