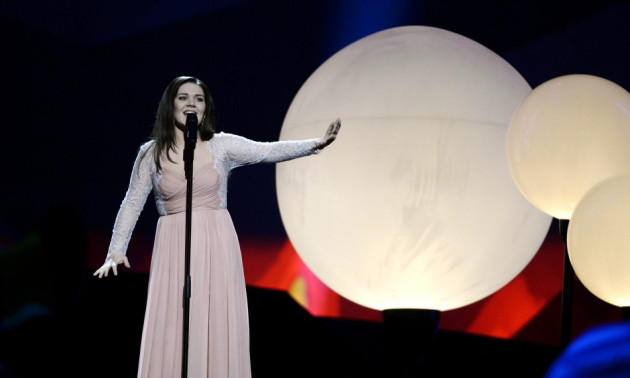 The Kremlin is demanding an investigation by Azerbaijan into why the former USSR satellite state gave 'nul points' to Russia's Eurovision song.
Foreign minister Sergi Lavrov is demanding answers after the Azerbaijani jury delivered a slap in the face to the country's former ruler at the weekend.
Russia's Dina Garipova got the all-dreaded 'nul points' from Azerbaijan at the TV song contest.
It capped a poor night for the Russian songstress, who finished way back in fifth place - dashing national hopes.
Her tune 'What If' came a huge 17 points behind fourth-placed Norway.
Meanwhile Azerbaijan finished in second - just ahead of Ukraine.
It means the 'missing points' from Azerbaijan would have made no difference to where Garipova placed in the final rankings. But it seems a breach of protocol is the real issue for Russia, whose entry is usually handed bundles of points at Eurovision by friendly nations.
Lavrov claimed the points had been "stolen" on the night, saying: "The outrageous action at Eurovision regarding the Russian contestant will not go unanswered.
"That 10 points were stolen from our contestant during the Eurovision 2013 contest does not make us happy regarding the organisation of the event."
In response, Azerbaijan has vowed it will open a presidential enquiry to find out what went wrong this time.
Azerbaijan's ambassador to Russia insisted it was "impossible" that Garipova scored no points. This stance was echoed by the country's foreign minister Elmar Mammadyarov, who said: "A significant part of the Azeri population voted for the Russian singer."
Russia was stung by its failure at this year's contest in Sweden because it had planned for a triumph.
Organisers in Russia hoped to follow up last year's second place by securing only the country's second victory in the competition.
There was also disappointment for the UK as Bonnie Tyler finished 19th out of 26 entrants, with just 23 points.