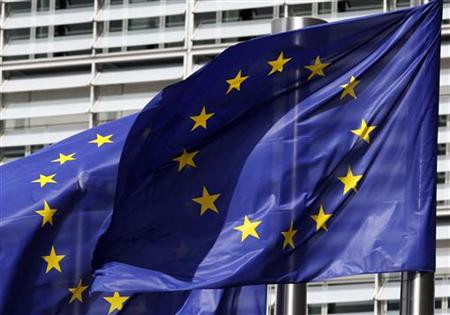 There are no more debt-masking currency swap deals - like the one between Greece and Goldman Sachs in the early 2000s - that threaten the Eurozone, says the EU's statistical body.
Eurostat, which provides the EU with statistics on member states, told IBTimes UK that there were "only a very few off-market swaps for small amounts" in a "limited number of EU member states" including Italy, Germany, Poland and Belgium.
"In addition, most of them have now expired," said Eurostat spokesperson Tim Allen.
There were concerns that other countries may have done similar large deals to that between banking giant Goldman Sachs and troubled Greece a decade ago, using pretend exhange rates, effectively disguising the true scale of their debts.
"Member States are required under the existing regulations to record such transactions in their notification of government deficit and debt," Allen said.
"In the context of each bi-annual notification of government deficit and debt, Eurostat asks the national Statistical authorities to declare any off-market swaps.
"In addition, during the EDP dialogue visits carried out by Eurostat in each Member State on a regular basis, this point is on the agenda."
He added: "The powers of Eurostat were reinforced in 2010 and Eurostat considers that it is in a position to get the requested information."
In a series of deals, Goldman Sachs bought Greek debt held in dollars or yen using euros, but for an off-market, made-up exchange rate.
The inflated value given to the Greek debt resulted in an extra €1billion credit for Greece.
This was to help Greece meet strict debt-to-GDP criteria to join the single currency laid out in the Maastricht treaty.
This extra billion did not show up as Greek debt, though it would have to be paid back, in addition to the pay-out on maturity of the bonds, at a later date.
The deal was originally reported by Risk Magazine back in 2003.
Greece was allowed to continue borrowing as it hadn't disclosed the debt from its currency swap deals.
It borrowed as much as €5.3billion more because of the off-market deals, according to a Eurostat report.
Continuing revisions of Greece's financial figures in 2009 increased their borrowing costs and shoved them towards needing a bailout.
Goldman Sachs sold the deals to the National Bank of Greece in 2005. The deals are due to mature in 2037.
Eurostat forced Greece to agree to declare its off-market currency swap deals as debt in May 2011, when it reported on the state of the country's finances.