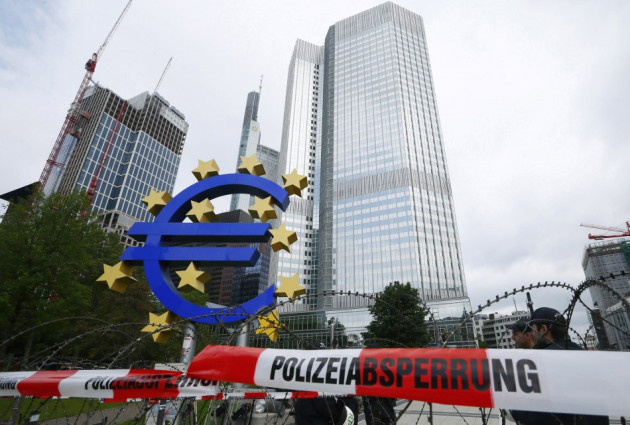 The European Central Bank is expected to keep its key interest rate unchanged at 0.5%, a record low, when it announces its rates decision early on Thursday.
Improving economic data in May, which suggests the eurozone will stabilize soon, could prompt the ECB to freeze rates for the moment.
Eurozone-wide purchasing managers index (PMI) data showed on Wednesday that business activity contraction was slower across the 17-member bloc in May.
Eurostat data also showed that the eurozone's largest economy Germany, was stabilizing and that the downturn in France, Italy and Spain was slowing.
Some 78 of the 81 economists polled by Reuters said they expected no changes to the central bank's key rate. A majority of all respondents said they did not expect the ECB to cut its main refinancing rate or its deposit rate in the near future.
ECB President Mario Draghi said on 3 June the eurozone economy would report "a very gradual recovery" later this calendar year. But rising loan rates in Spain and Italy could hinder the pace of an economic recovery in the two nations, slowing down a euro-wide economic revival.
ECB data showed on Wednesday that small businesses in Spain had to pay an annual rate of 5.39% on loans of €1m or lower in April, the maximum rate since December 2008. Italy's small firms paid a 4.39% interest on loans. In comparison, German firms were charged 3.00%.
Last week, European Council President Herman Van Rompuy said he expected a joint bid, from the ECB and the European Investment Bank, that suggests improvements to small and midsize business financing.
Eurostat data showed that not all is well across mainland Europe. The eurozone economy contracted 0.2% in the first three months of 2013, when compared to the last three months of 2012. Inflation, which fell to 1.2% in April, bounced back to 1.4% in May.