Eurozone Retail Sales Fall At Fastest Pace Since Financial Crisis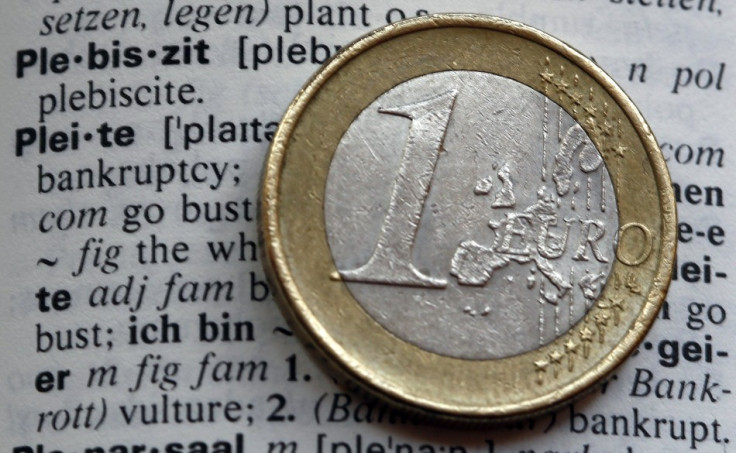 Eurozone retail sales are falling at their strongest pace since the 2008 financial crisis to their second-lowest level ever, according to data released by financial researchers Markit.
The Retail Purchasing Managers' Index (PMI) data for the sovereign debt crisis-mired single currency area has been in free-fall since January, with the key figure plunging to 41.3 in April from 49.1 in March. Figures below 50 are generally considered signals of broader economic contraction.
The eurozone's two biggest economies, Germany and France, have been hit hard by weakening consumer spending.
"The latest batch of retail PMI data for the euro zone portrayed a worryingly steep downturn on the high street," said Trevor Balchin, senior economist at Markit and author of the Eurozone Retail PMI.
"Coming on the back of disappointing flash estimates for the manufacturing and service sectors, the retail data point to a deepening recession at the start of the second quarter.
"Ominously, German retail sales declined, abruptly ending a survey-record sequence of growth that stretched back to October 2010.
"French retail sales meanwhile fell at the fastest rate since the survey began, though this may have been influenced by the presidential elections."
Weakening Germany Threatens Eurozone
Germany was seen as the savior of the eurozone, as its strong economy driven by a robust manufacturing sector helped keep its borrowing costs down and allowed it to, at the despair of many German taxpayers, prop up stricken states like Greece and Portugal.
However the latest PMI data shows that its manufacturing sector shrank at its fastest rate since 2009, sparking fears that the euro zone's strongest economy would plunge into recession in 2012, seriously threatening the future of the euro.
Worrying German retail sales data from Markit show that consumer confidence is weakening further still.
Market researchers GFK said its forward-looking consumer confidence index figure for Germany dropped to 5.6 in May from 5.8 in April, the second consecutive monthly dip and its lowest reading for the year.
French Elections
As France debates who it will elect as its next president, with a straight-up choice between incumbent conservative Nicolas Sarkozy and the narrow favourite Francois Hollande, a socialist, the country's economy continues to weaken.
Consumers are reining in their spending amid rising unemployment, which just hit a 13-year high.
Spending dropped 2.9 percent in March compared with the previous month, according to France's national statistics office.
The euro zone's second largest economy has already had its public finances downgraded by credit rating agency Standard & Poor's a notch to AA+ from the top rating of AAA.
A recent survey of investors show they doubt the robustness of France's national finances, with over half expecting the country to throw up a negative surprise after the elections, which conclude in early May.
Italian Retail Sales Buck Trend
Italy bucked the eurozone retail sales trend with a slight increase, according to the country's statistics office.
Retail sales were up 0.6 percent on a monthly basis in March, defying predictions of a 0.2 percent rise, suggesting Italian consumers are more comfortable dipping into their pockets than their eurozone friends.
There remain fears though that the eurozone's third biggest economy may eventually need a vast bailout, as its borrowing costs teeter on the brink of unsustainable.
Italian 10-year bonds have fluctuated around 7 percent, considered a benchmark for unsustainability.
They have since fallen back, but ahead of an auction on 27 April Italian ten-year bond yields climbed to 5.84 percent, showing investors are still edgy about Italy's financial future.
Spain's Economic Woes Continue
Stricken Spain saw its twenty-first month of declining retail sales, as unemployment hits a new high and the government starts delivering a painful round of austerity measures.
There was a 3.7 percent annual decline in Spanish retail sales, according to official statistics for March.
Unemployment in Spain rose to 24.4 percent and remains the highest in the eurozone.
Newly elected conservative prime minister Mariano Rajoy passed a "very, very austere" budget through the Spanish parliament, which sees €35bn shaved off of public finances in 2012 alone, as he attempts to bring his country's budget deficit down from 8.5 percent to an EU target of 5.3 percent this year.
© Copyright IBTimes 2023. All rights reserved.