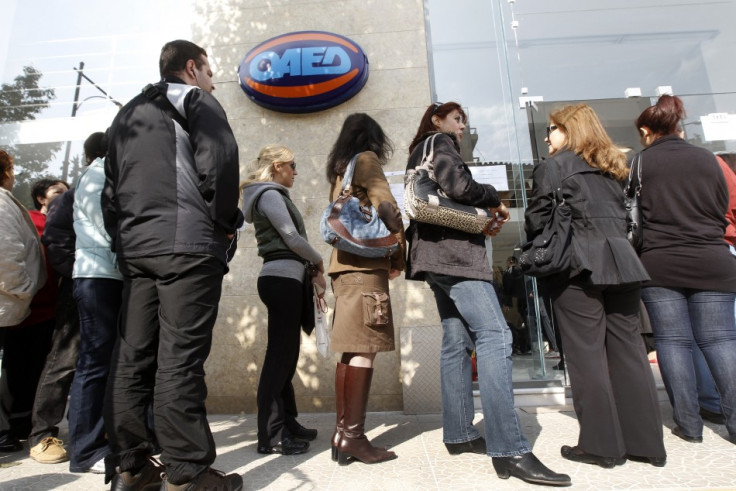 Unemployment in the Eurozone has risen to 10.8 percent - the highest level since the currency was introduced in 1999.
Eurostat, the EU's statistics office, revealed an unemployment total of 17.1 million in February, a one percent increase on January, and close to 1.5 million up the same period in 2011.
The highest unemployment rates were found in Spain (23.6 percent) and Greece (21 percent in December 2011)
Representing the eighth straight monthly increase, coupled with a separate report confirming a shrink in manufacturing activity in Europe, the figure adds fuel to concerns that it is slipping back into recesssion.
Markit's purchasing managers index showed a fall to a three-month low of 47.7 in March from January's 49, the eighth consecutive monthly decline.
"It looks odds-on that Eurozone GDP contracted again in the first quarter of 2012 - thereby moving into recession," Howard Archer, chief European economist at IHS Global INsight, told Associated Press, adding that 2012's second quarter prospects "hardly look rosy".
Youth unemployment also showed an increase, rising by 106,000 in the Eurozone and representing 21.6 percent of people aged under 25.
The lowest unemployment rates in member states were recorded in Austria ( 4.2 percent), the Netherlands (4.9 percent), Luxembourg (5.2 percent) and Germany (5.7 percent).
The reports will represent another blow to confidence amid Europe's debt crisis. Finance ministers are hoping that the proposal to increase the size of the joint lending 'firewall' to €800bn (£667bn) will help to boost resolve.