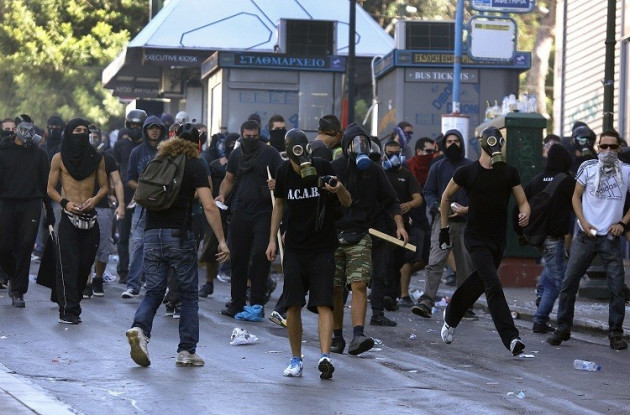 Youth unemployment across the eurozone increased in September, edging towards the region's record high.
According to the statistical office of the European Union EuroStat, 3.5 million people under 25 were unemployed in the eurozone in September - representing a 24.1% youth unemployment rate in the region, up from 24% in August and a worrying creep towards the record high of 24.4% recorded in April (Fig 1).
The figures mean there are now 8,000 more youngsters out of work in the eurozone compared to last year.
Germany had the lowest youth jobless rate of 7.7%, but Spain, a nation still undergoing economic turmoil, recorded a shocking 56.5% youth unemployment rate over the same time period and Greece saw a 57.3% rate in July.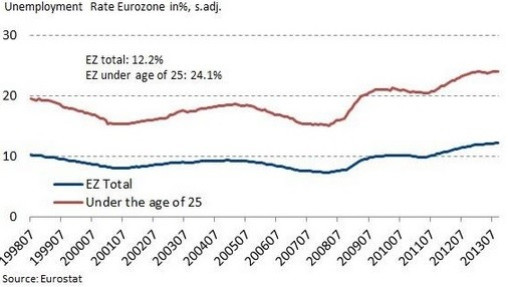 EuroStat also revealed that the seasonally-adjusted total unemployment rate was 12.2% in September, a steep increase from last year's jobless rate of 11.6%.
The data means a staggering 19.4 million people were unemployed in the eurozone in September, a 60,000 increase when compared to the month before.