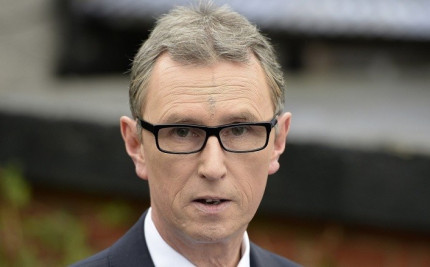 When the allegations of rape and sexual assault were first levelled against former Deputy Commons Speaker Nigel Evans there was a genuine sense of shock and disbelief throughout Westminster.
The overwhelming level of support he got from MPs across all parties, notably during a personal statement in the Commons, was the clearest possible expression of how well-liked and respected he was in Westminster.
That reaction has been amplified now he has been cleared of all the charges he was forced to refute in a painful five-week-long trial.
His reputation as a thoroughly decent, thoughtful, fair and likeable man is well-deserved and those who spoke to him during these past months saw the effect the looming trial was having on him.
He was dismayed, hurt and angry. But, of course, that did not make him innocent. So the verdict has been greeted with universal delight, and a fair amount of relief, in Westminster.
Speaking outside the Preston court, Evans said: "This isn't a time for celebration or euphoria. Bill Roache just a few weeks ago from this very spot said there are no winners in these cases and that's absolutely right. There are no winners. So no celebrations.
"And the fact is I've got work to do, work that I've done for the last 22 years. All I can say is that after the last 11 months that I've gone through nothing will ever be the same again."
It now seems certain he will be able to resume that work, taking back his place in the Conservative party and continuing his job as MP for Ribble Valley.
But, as MPs from all sides lined up to welcome the verdict and offer their support to Evans, serious questions were raised about the circumstances and atmosphere that led to it and the role of the Crown Prosecution Service.
Those concerns had already been sparked by the trial of Coronation Street actor Roache who was cleared of charges of rape and indecent assault in the very same court in February.
It is widely thought there is a "post-Savile" atmosphere gripping some parts of the criminal justice system following the revelations about the former BBC personality Jimmy Savile.
And it is that which is being blamed for the failed cases brought against Evans and Roche amid concerns that public personalities, particularly celebrities, may be targets.
Conservative Mark Pritchard said: "Lancashire Police and Crown Prosecution Service have some serious questions to answer" while former shadow home secretary David Davis said there were "serious concerns" over the way such sex offences were brought to court.
"It is clear from the way that this case proceeded that there is a risk of a serious injustice being done to an innocent man, and I would call on the Attorney General to urgently review this issue," said Davis.
Meanwhile, Detective Superintendent Ian Critchley of Lancashire Police defended the decision to prosecute, saying: "Only after very careful consideration was the decision made to put this before a jury in the belief that there was sufficient evidence to justify a realistic prospect of conviction."
But it is clear this latest outcome will spark some serious re-consideration of the whole issue of sexual offence cases and pending historical sex cases.