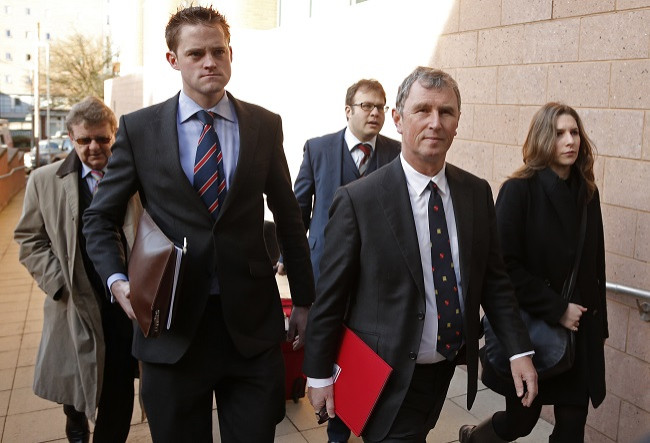 Former deputy speaker Nigel Evans has described his life as "absolute hell" since he was accused of a string of sexual offences against seven men.
The MP for Ribble Valley told Preston Crown Court he felt deeply ashamed and driven to despair when he was arrested last May.
He denies one count of rape, two of indecent assault and six of sexual assault between 2002 and 2013.
He admitted to making a "cackhanded pass" at a Westminster worker during a night of heavy drinking at his constituency home in Pendleton, Lancashire, in July 2009, but denied sexually assaulting him.
Jurors heard the man "exploded" with anger when Evans repeatedly stroked his back as they lay on his sofa before he shoved the MP across the room.
When the worker complained to then Tory chief whip Patrick McLoughlin, Evans told the court: "I was very let down because I thought the relationship between he and I was of such as strength he would've recognised it was a pass and it would've just been one of those things."
McLoughlin advised him to watch his drinking but Evans was not sanctioned over his unwanted sexual advances.
When asked whether he could have been sanctioned, Evans said: "Oh yes. Patrick could've ended my career there and then."
He also denied raping a 22-year-old man at his Pendleton cottagein 2013, saying the individual was a "willing participant" when they met.
When asked how it felt to be accused of being a rapist, Evans said: "I can't put it into words. It's something that will live with me for the rest of my life."
On how he has coped over the last year, he said: "It's difficult to put it into words. It's hell, absolute hell. I've had 10 months of these allegations starting with that knock on the door.
"To have yourself sullied in that way is awful. I could not do my job. It's incredibly difficult."
The trial continues.