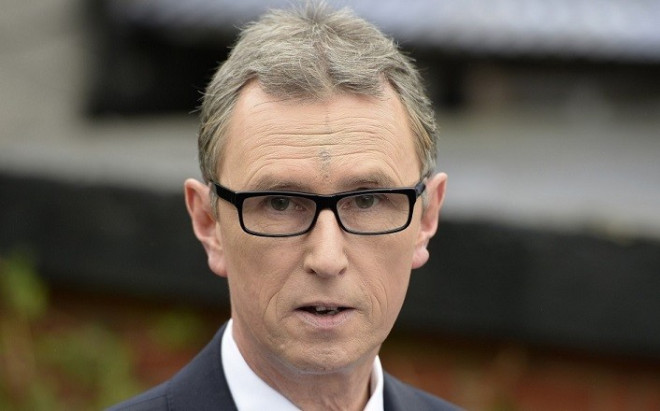 The former deputy speaker Nigel Evans has been found not guilty of a string of sex offences, including rape and sexual assault.
Evans, 56, is not guilty of one count of rape, five sexual assaults, one attempted sexual assault and two indecent assaults against seven men from 2003 to 2013.
He denied all the charges.
He said the rape allegation against him was in fact consensual sex and one charge of sexual assault against a 23-year-old man was a case of misread signals.
The other allegations against him, including drunkenly groping a man at the Conservative party conference in Blackpool in 2003, simply did not happen, Evans told Preston Crown Court.
The Ribble Valley MP was accused of using his "powerful" political influence to take advantage of his alleged victims. Two men accused him of putting his hand down their trousers in public places while he was drunk.
However, Evans' defence team said there had been inconsistencies in the witnesses' evidence and questioned their credibilty.
Speaking outside the court following his acquittal, Evans thanked his friends, family, legal team "and even people I don't know" for their support.
He told reporters how "nothing will ever be the same again" following his "11 months of hell".
He added that "this is not a time for celebration and euphoria", referencing Coronation Street actor Bill Roache's speech outside the same court after he was cleared of rape allegations by saying there are "no winners" in a scenario like this.
He quit his role as deputy speaker in September after being accused of what he described as "incredulous" claims.
He said the trial has ruined any prospect of him returning to the House of Commons.
A Conservative Party spokesman said: "We are very pleased Nigel Evans has been cleared of all charges after this very difficult time."