The most anticipated untethered jailbreak, evasi0n7, for Apple's latest iteration of mobile operating system, iOS 7 is now available, which is compatible for all iPhone, iPod touch, iPad, iPad mini models running on iOS 7 through iOS 7.0.4.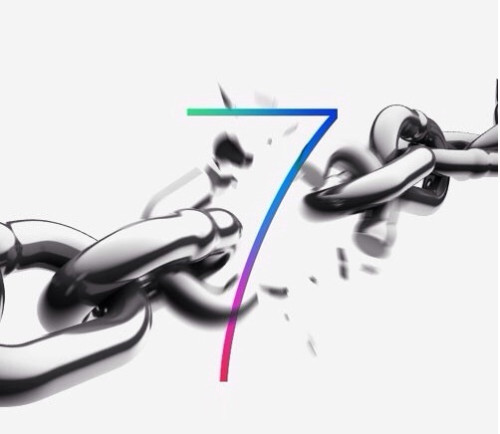 iPhone 5s users who had jailbroken their devices with evasi0n7 are quite disappointed with a number of jailbreak tweaks and apps that do not work on their devices.
However, with the release of Mobile Substrate 0.9.5000 renamed as Cydia Substrate, which supports iOS 7 and 64-bit A7 chip, by Jay Freeman commonly known as saurik, the developers are releasing new versions of tweaks in order to add support iOS 7 devices.
Below is the list of jailbreak tweaks that support 64-bit A7 chip, which should work on iPhone 5s, iPad Air and Retina iPad mini. This is courtesy of Twitter user iAdam1n, who has created a list of jailbreak apps and tweaks compatible with iOS 7 and iOS devices.
Jailbreak Tweaks
3G Unrestrictor 5 (iOS 7 and 6)
afc2add
akLocationX
AllMail
AnimateAll
AskToCall
AskToSend
Assistant Unrestrictor
Background Manager
Barrel
Bigify (Some users have reported issues)
BlurredMusicApp
Browser Changer
Burst mode
Call on GV Pro
CallerID Greece
CamRotate
CCQuick
CCSettings
CCToggles
Chinese Calendar for Notification Center
ClearFolder
ConfirmKill
Core Utilities
customLS
Cydia
Cydia Substrate
DateCarrier
Disable Parallax Effect
DockShift
Erica Utilities
ExchangePolicyCleaner
f.lux
FaceDetectionDuringVideo
Fake GPS Lite
FakeCarrier
Find My iPhone China Corrector
Flashorama
FlipLaunch
FrontFlash
FullScroll
GlowDock
HiddenSettings7
IB Graphics Selector
Icon Renamer
Icon Tool
iFile
iGotYa
iKeywi
Infiniboard
Infinidock
Infinifolders
InfinityTask
IntelliID
iWhiteboard
knowy0urCallActive
LastApp
libpush
libstatusbar
LLBPano
Lock Screen Tool
Lyricalizer
Menu Button Emulator
MobileTerminal
MojiPhoto
Movie Box
My3G
Navigate From Maps
NCAllOnly
No Skype Preview
NoChineseSNS
NoDictation
NoNewsIsGoodNews
NoSlowAnimations
NowListening
NowNow
Open In App For Photos
OpenSSH
OpenSSL
OwnSpy
Percentage
PhotosEnhancer Pro 2
PowerDown Enhancer
PreferenceLoader
ProTube
ProTube Extension for YouTube
ProTube HD
Purge
Record 'n' Torch
Reeder2Enhancer
Remove Badges
SBInfoGrabber iOS 7
ShowCase
Simplock
SiriNoConfirm
SleepFX
Slide2Kill 7
Still Capture Enabler 2
SwipeNav
SwipeSelection
SwipeShiftCaret
Swipey
SwitchSpring
TetherMe
ToneEnabler
TransparentCameraBar
TransparentDock
TVLocker Pro
UIKit Tools
Unrestricted Folders Naming
UpsideDown
Video Zoom Mod
VideoPace
VineDownloader
Virtual Home
VoiceChanger
Volume Amplifier
WiFi Booster
Below is the list of jailbreak tweaks, compatible with 64-bit A7 chip.
Jailbreak Tweaks Compatible with 64-bit A7 chip
Action Menu
Action Menu Plus Pack
AdBlocker
akLocationX
Caffeine 2
Chinese Calendar Pro for Notification Center
Cleary
DismissMyKeyboard
Fake GPS
GmailSender
GrowlNotifier
iCaughtU
iCaughtU Pro
IconBounce
LandscapeVideos
MessageShower
OneByOne Contacts
QuickWarning
SBPowerAlert
SearchLoader
TapTodaysCalendar
TransparentVolume
TweetAmplius
VoicemailRemoveriOS7
WiFi Passwords
WiPi
Zeppelin
Must read: iOS 7 Untethered Jailbreak: Fix Issues with Jailbreak Tweaks by Reinstalling Mobile Substrate
[Source: iPhone hacks]