Former Everton defender Michael Ball thinks Ross Barkley will commit his future to Ronald Koeman's side despite interest from Tottenham. Barkley, 23, has just one year left on his current contract at Goodison Park and is stalling over signing a new deal with his boyhood club.
Koeman issued an ultimatum to Barkley in his press conference last week and warned the playmaker that he will be sold in the summer if he does not agree to fresh terms, believed to be around £100,000 ($129,000)-a-week, before the end of the season on Sunday (21 May).
Ball, who played for Everton between 1996 and 2001, commended Koeman's approach towards the saga surrounding Barkley and believes the Wavertree-born midfielder will remain on Merseyside and resist the allure of Tottenham, who already boast similar players such as Dele Alli and Christian Eriksen.
"I appreciated Ronald Koeman's honesty in what he said about Ross Barkley's contract situation," Ball wrote in his column for The Liverpool Echo. "The Everton manager said Barkley must give the club a decision before the end of the season about signing a new deal or not.
"Koeman reiterated that if Barkley declines a new deal then he will be sold. There's no hiding place. Ross is playing for the club he adores, Everton want to keep him and have offered him a new deal. My hunch – and my hope – is that he will sign."
Barkley has become a divisive figure among Everton fans since breaking into the first team in 2013 and is usually the subject of criticism, be it fair or unjust. Ball, who plied his trade under Koeman at PSV Eindhoven, thinks the England international may believe he is worth more than the £100,000-a-week offered by Everton, although Tottenham would not be able to offer him more than that because of their wage structure.
"Clearly he has yet to make up his mind and there was a debate, relating to Tottenham, that happened over the weekend and how much money they are willing to pay their players – particularly their home-grown ones," Ball added.
"Rightly or wrongly, there's a feeling that they will not get paid as well as others but a club will only offer you what they think you are worth – perhaps Ross feels he should have been made a better offer, I don't know.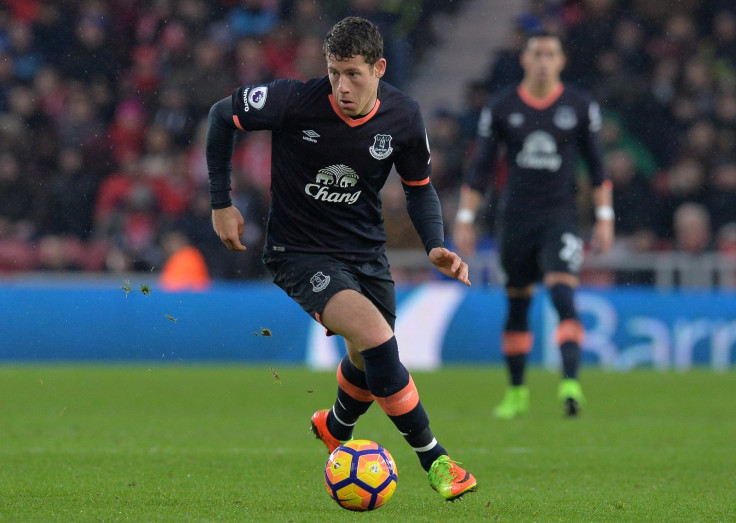 "Either way, Koeman's comments have put the pressure on Ross and a decision needs to be made before the players depart after the Arsenal game – it will be better for all parties.
"I hope Ross realises what he's got at Everton: a fan base that idolise him and a club going in the right direction. Farhad Moshiri and Ronald Koeman want success and Barkley can get that at Goodison, where he is an important player."