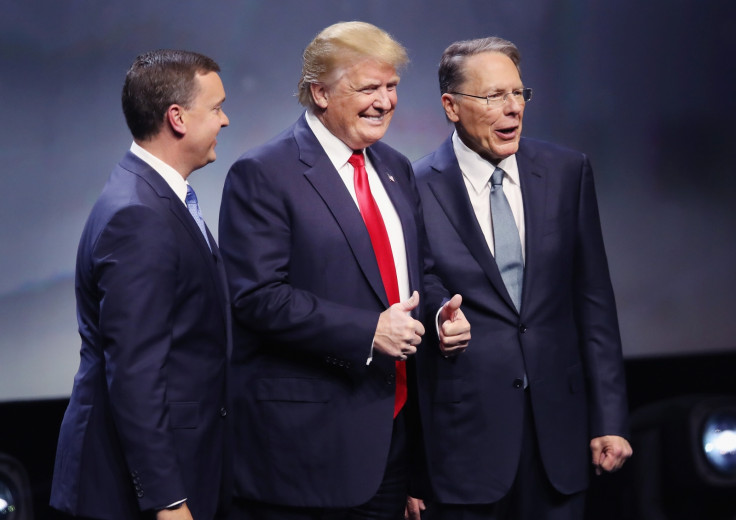 Washington will hold the final primary of May as Republican voters submit their ballots on 24 May to allocate the state's 44 delegates. Presumptive GOP nominee Donald Trump is the only remaining Republican candidate, and as such, is expected to win the majority of the delegates from the Evergreen State.
In a defiant act against Trump's likely nomination, 40 of Washington's 41 elected GOP delegates were awarded to former rival Texas Senator, Ted Cruz, during the state's Republican convention.
According to CBS News, Cruz's state campaign manager Saul Gamoran said that many Washington state Republicans are "taking a wait-and-see attitude" to Trump's candidacy.
However, the move by Washington Republicans will only be symbolic. Delegates chosen at the state convention are bound to vote according to state-wide primary results. The state allocates delegates in a district "winner-take-most" system and statewide proportional system.
Although Trump is the only remaining candidate in the Republican race, voters will actually have three other candidates to choose from: Cruz, John Kasich and Ben Carson. Like neighbouring Oregon, Washington votes by mail and ballots must be postmarked on or before 24 May or can be dropped off in a designated ballot box by 8pm PDT/11pm EDT/4am BST that day of the primary.
Trump is very close to clinching his party's nomination outright. With 1,161 delegates, the bombastic real estate mogul needs just 76 delegates to reach the necessary 1,237. The New York billionaire will likely secure the nomination before the GOP convention in July. The last primary day for Republican voters will be on 7 June, when five states— California, Montana, New Jersey, New Mexico and South Dakota—will head to the polls.
Washington Democrats allocated delegates between Hillary Clinton and Bernie Sanders on 26 March, during a state caucus. Sanders readily won with 72.7% to 27.1% of the vote and took home 74 delegates. Clinton, meanwhile, took home the state's remaining 27 delegates. Democrats in the previously named states as well as North Dakota will also vote for their presidential candidate on 7 June.