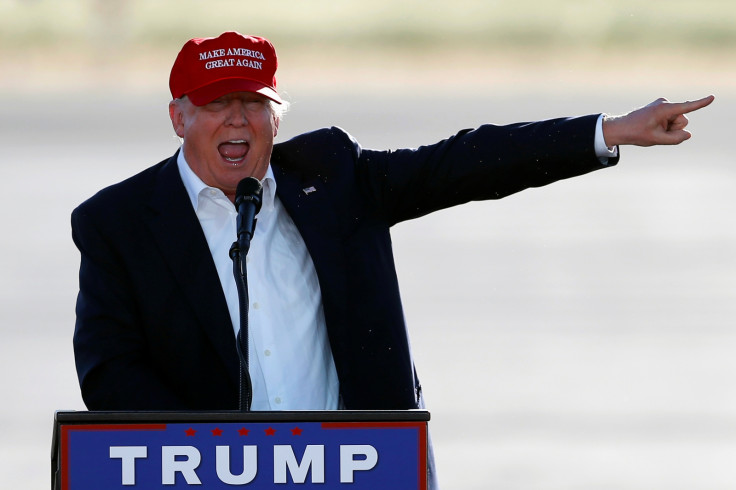 Just two more primary days remain before the three presidential candidates head to their respective party conventions in July. Likely Republican nominee Donald Trump has five states left, while Democrats Hillary Clinton and Bernie Sanders have six states and Washington DC remaining to reach the end of primary season.
On 7 June, Republican and Democratic voters will head to cast their votes in California, Montana, New Jersey, New Mexico and South Dakota. Democratic voters will also vote in North Dakota. While Trump has surpassed the necessary delegates needed to snatch the GOP nomination, Clinton is just 28 delegates short of clinching the Democratic nomination from Sanders.
IBTimes UK breaks down everything you need to know about the upcoming races. You can read part 1 of our primary preview here.
New Mexico:
The Land of Enchantment will offer 24 Republican delegates and 34 Democratic delegates. Delegates from both parties will be awarded based on a proportional system.
There are few polls to accurately predict the outcome of the Democratic race. The latest poll by the Albuquerque Journal, which was conducted in late February, found Clinton ahead of Sanders by 14 points, 47% to 33%. Meanwhile, a 17 May general election poll matchup by NM Political Report found Clinton ahead of Trump and Libertarian presidential nominee Gary Johnson. Clinton leads with 41%, followed by Trump with 33% and Johnson — a former New Mexico governor — with 14%.
Polls will open at 7am MDT/2pm BST and will close at 7pm MDT/2am BST. The New Mexico primary is a closed primary, which means only voters registered with one of the two main parties will be able to vote in their respective primaries.
North Dakota
Only Democrats will face off in the North Dakota caucus, as Republicans held their caucus on 1 March. The legislative district caucuses will be held 7 June, but the state delegate selection meeting will not be held until 18 June. There are 18 Democratic delegates available and they will be distributed on a proportional caucus/convention system.
There are no current polls coming out of the Peace Garden state for Democrats. The caucus will be held at 7pm CDT/1am BST and will be open to any voter who is 18 years or older. Photo identification will not be required to participate in the caucus.
South Dakota
The South Dakota primaries follows months after the Democratic caucuses and Republican delegate selection meetings in March. There are 29 Republican delegates and 20 Democratic delegates up for grabs on 7 June. Delegates will be awarded on a winner-take-all system for Republicans and proportional system for Democrats.
There are no current polls from the Mount Rushmore State for either party. Polls will open as early as 7am MDT/2pm BST and close as late at 7pm MDT/2am BST. The primaries are closed for Republicans, meaning only registered Republican voters can participate, and are modified for Democrats, meaning Democrats and Independents may participate.