David Cameron is to join forces with leaders of the Liberal Democrats, the Green Party and Labour's Harriet Harman in an attack on the Brexit campaign that will combine both the left and the right.
The prime minister will give a speech alongside Harman, Lib Dem leader Tim Farron and Natalie Bennett of the Greens and all will issue an unprecedented statement criticising the Leave campaign.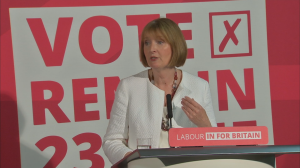 "They are perpetuating an economic con‐trick on the British people, and we're calling time on it," Cameron, Harman, Farron and Bennett will say. "The British public deserve better than being asked to roll the dice."
The leaders will guarantee that, if Britain votes to remain in the EU, businesses, workers and young people will benefit from membership and that EU law will continue to deliver valuable rights for workers.
The group also says that Britain will stay at the top table in dealing with issues like climate change and terrorism. They will also issue a direct challenge the Leave campaign to outline their economic plan for Britain outside Europe, pointing out how their refusing to do so in the referendum campaign, has rendered the Leave campaign undemocratic.
But the move by Cameron to associate with rivals has drawn the ire of some Conservatives.
Andrew Rosindell, the Eurosceptic MP for Romford, said that Cameron sharing a platform with such figures would be dangerous with there being a by-election in Tooting where the Tory candidate will be trying to gain votes from the Lib Dems and the Greens to defeat the Labour candidate.
He told the Telegraph: "It's crass, disappointing and it's a slap in the face to all of us who worked so hard to stop the left wing parties win a majority in the election last year."
It comes a day after former Tory prime minister Sir John Major told the Andrew Marr programme that the Leave campaign was "verging on the squalid" and condemned key Leave figurehead Boris Johnson a "court jester".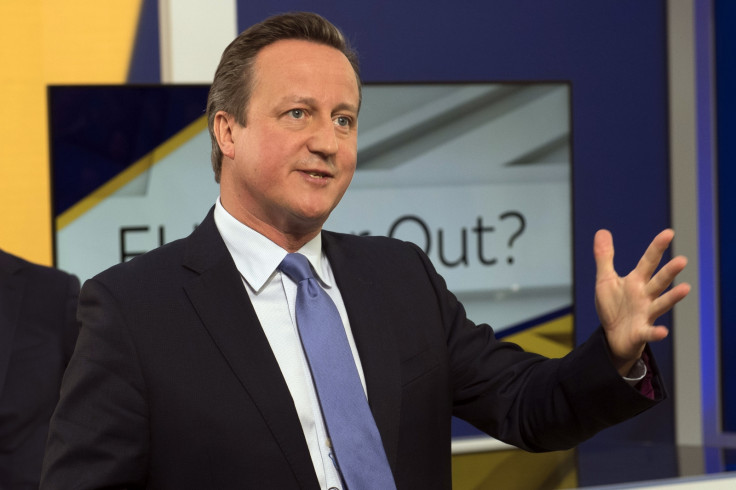 Union backing
Meanwhile the leaders of Britain's biggest trade unions have asked 6 million members to vote to stay in the EU. The general secretaries of Unite, Unison, the GMB and Usdaw were among 10 trade union leaders warning that the Conservatives would negotiate away workers' rights if the UK decides to leave.
In a letter to the Guardian, the 10 trade union leaders said the benefits of remaining in the EU far outweigh any advantages of leaving, although it did need to change and "move away from a path of austerity".
"Throughout the 1980s and early 1990s the British trade union movement worked in solidarity with our European partners and fought hard to secure valuable working rights legislation at EU level," they said.