Actor Ewan McGregor officially filed for divorce from his wife of 22 years Eve Mavrakis on Friday (19 January) citing "irreconcilable differences" as the reason behind their split.
Some fans are not happy with him leaving his wife for new girlfriend Mary Elizabeth Winstead and made their voices heard on an Instagram post shared by McGregor himself. The Star Wars actor shared a charity video about saving Sharks, but fans instead urged him to save his family.
Alongside the video, McGregor wrote, "Sharks will die out if we keep killing them at this rate. Then the balance of the oceans won't work and then we are all screwed."
An Instagram user commented, "Save your marriage. You so disappointed a long-time admirer. Your daughter and family mean much more than sharks." Another blasted the actor saying, "What a heartless person — you care more for sharks than your own family!"
"So you have filed for divorce citing irreconcilable differences. Yes, your a cheating b*****d and Eve is a smart, loving and devoted wife and mother," commented an Instagram user, while another said, "You are a poor excuse for a man and father."
Nevertheless, some fans came to the Beauty And The Beast actor's support. A user commented, "Leave him alone! Not all marriage and relationships isn't perfect! I love you Ewan no matter what! ❤️ I'm always going to be your fan and support you no matter what."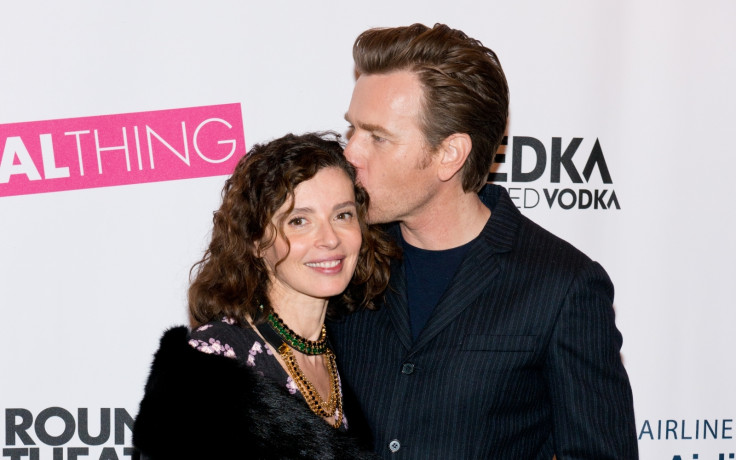 Another wrote, "I don't know why people are so concerned with YOUR personal life when this is a post about something so different. But kudos to this post, I'm really happy to see the awareness people are spreading and hopefully it helps sharks around the world... many are endangered people. Wake up."
McGregor and Eve Mavrakis split up in May 2017. The couple share four children – Clara Mathilde, 21, Jamyan, 16, Esther Rose, 15, and Anouk, 6. According to court documents obtained by TMZ, the Fargo actor has asked for joint custody of his kids.
In her response, Mavrakis is asking for sole custody with visitation for her former partner, the same news outlet reported.
McGregor went public with his romance with 32-year-old Winstead back in November, after the couple were spotted stepping out hand-in-hand in Hollywood, California. The 46-year-old Fargo actor even made their romance red carpet official at the Critics' Choice Awards on 11 January, where the couple kissed after he won the Best Actor in a Movie Made For TV or Limited Series.
Recently, Ewan's teenage daughter, Esther Rose, shared an emotional song on her social media slamming her father's affair. She shared a clip on Instagram of herself rapping her song titled Made You A Man.
She starts her song by saying, "Waking up so slowly... I'm taking my time. I read some dumbs**t that I found online."
She apparently references kissing photos of McGregor and Elizabeth in the later part of the song, and says, "Seeing those pictures... They're making me cry. Happy birthday to me, am I right?"
"And I don't know to forgive... I don't know if I can.... Ruining me. Show me your man. And I don't know to forgive... Don't know if I can... Ruining me. Show me your man."