Ewan McGregor's estranged wife Eve Mavrakis has broken her silence about the Star Wars actor's confusing speech at the 75th Golden Globes Awards.
The actor raised many eyebrows at the 2018 Golden Globes event when he thanked Mavrakis and his new girlfriend Mary Elizabeth Winstead during his acceptance speech. According to a report in the Daily Mail, the Golden Globe speech didn't go well with Eve.
Speaking from the Spanish-style home in genteel Brentwood, a suburb of Los Angeles, Mavrakis said, "No, I did not like his speech."
When asked why she retaliated by saying, "Why not? 'For the same reasons, you are here asking me about it. I am not going to say anymore." The couple married in 1995 and separated May 2017, and share four children together, Clara, 21, Esther, 15, Jamyan 16, and Anouk, 6.
The 46-year-old Scottish star had won the award for best performance by an 'actor in a limited series or motion picture for television' for his role in Fargo on 7 January. He began his speech by praising 51-year-old production designer Mavrakis.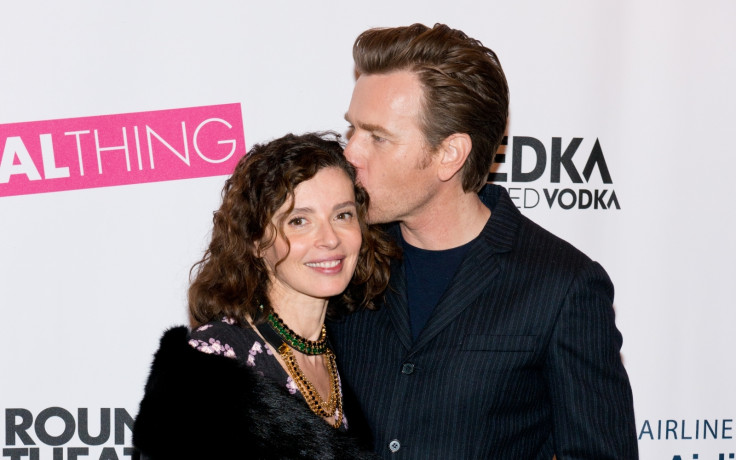 "I want to take a moment to just say thank you to Eve, who always stood by me for 22 years, and our four children, Clara, Esther, Jamyan and Anouk."
He then went on to pay tribute to his Fargo co-star Winstead. "I've always loved being an actor and I love hanging out with actors and I got amazing actors to work with on this. There wouldn't be any Emmit Stussy without David Thewlis and Michael Stuhlbarg and Carrie Coon, and there would've been no Ray without Mary Elizabeth Winstead so thank you very much."
McGregor went public with his romance with 32-year-old Winstead back in November, after the couple were spotted stepping out hand-in-hand in Hollywood, California.
The 46-year-old Fargo actor even made their romance a red carpet official at Critics' Choice Awards on 11 January. He kissed his co-star Elizabeth before heading onstage to collect his Best Actor in a Movie Made For TV or Limited Series gong for his role as both Emmit and Ray Stussy in the third series.
Accepting his award, the 46-year-old actor mentioned his girlfriend and ignored his estranged wife. He said, "Thank you to Warren, to FX, MGM brah – that's what we used to call you on set, MGM brah – and Noah, for putting together this amazing team to make this, to give us these great scripts and amazing storylines and great characters, and really for the great directors that you gave us to work with.
"So, I want to thank you for all that, especially Gail Kennedy, who did all my prosthetic makeup to make me Ray, and she did an amazing job, and Chris Glimsdale who did my hair or lack of hair for both those characters. So, thank you especially to them.
"Thank you to all of our actors... and Mary," he concluded his speech.