Sir Philip Green, the former owner of BHS, got into an angry exchange with a Sky News journalist who attempted to question him over his role in the collapse of the retail chain.
A video appears to show the billionaire businessman lunging at the news crew's cameraman and threatening to throw his equipment into the water while on holiday in Greece.
The incident occurred after Sky News journalist David Bowden asked him why he was holidaying in his yacht instead of dealing with the BHS pension deficit.
"I'm going to call the police if you don't go away," Green says in the video.
Bowden is then heard asking: "People will want to know why you're on holiday when they think you should be sorting out the pension deficit."
Green is then seen trying to grab the camera while saying: "Will you go away? Go away! Which bit are you not understanding? Just go away. That's going in the f****** sea."
Pensions mess
Green was grilled for six hours by MPs in the House of Commons in June over his role in the demise of BHS in June.
The retailer filed for administration in April, putting 11,000 jobs and 20,000 pensions at risk. Its demise left a £571m ($745m) black hole in its two pension schemes.
The company was bought by Dominic Chappell's Retail Acquisitions last year for just £1 from Green, even though Chappell had been declared bankrupt twice before and had no previous experience in retail.
Green took blame for the pensions "mess" in June and pledged to "sort it".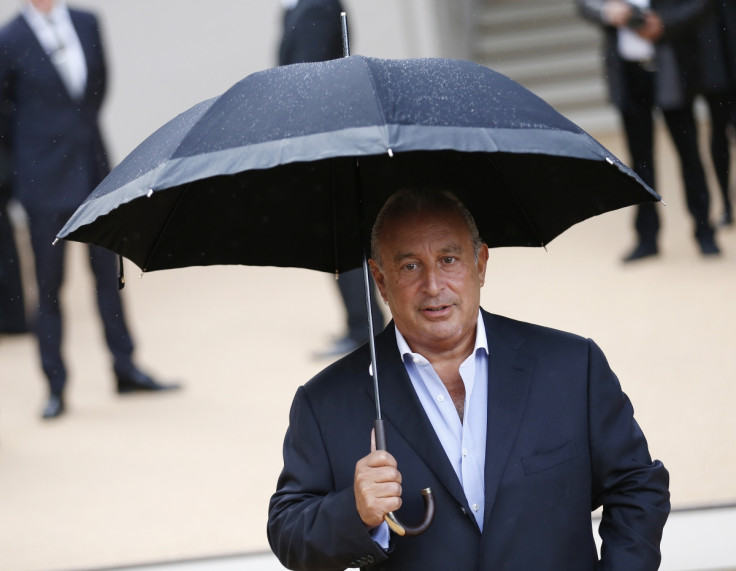 "We want to find a solution for the 20,000 pensioners. It's current and in motion. We are trying to fix this mess," he told MPs.
Green was criticised for taking delivery of a private jet days after appearing in the House of Commons.
Some MPs have accused Green of removing large sums of money from BHS through dividends and rent during his 15-year ownership of the business and have called for his knighthood to be stripped.
A deadline of 28 August has been set by administrators for all BHS stores to close.