The under-fire former owner of British Home Stores (BHS), Sir Philip Green, has demanded an "immediate apology" from MP Frank Field after he made a number of comments about Green's leadership and sale of the iconic high street chain. The once mighty high street retailer collapsed, leaving 20,000 former employees seeing their pension scheme transferred to a Pension Protection Fund with a £571m ($750m, €682.4m) deficit.
Sir Philip had sold the chain to a consortium led by the "inexperienced" Dominic Chappell before the store's collapse, with a report from the Business, Innovation and Skills and Work and Pensions committees claiming that the billionaire had left the business on "life support".
The committee, co-chaired by Field, said Chappell ran a "shambolic" operation after he bought the retail chain from Green for £1 in 2015. BHS was "hurriedly sold to a manifestly unsuitable" buyer and Green knew Chappell had been formerly declared as bankrupt with no retail experience, the report found.
As a result, Green's knighthood is being kept "under review" by MP's after the Topshop owner was accused of taking hundreds of millions from the company before the sale. He allegedly paid £423m ($553m) in dividends to his family and other BHS shareholders between 2000 and 2004 – although the report did not suggest that Green had done anything illegal.
Speaking on the BBC Radio 4 Today programme on Monday (25 July), Field compared the Croydon-born retailer, unfavourably, to late media magnate Robert Maxwell, who embezzled millions of pounds from the Mirror Group's pension fund. Field added that Green should write a cheque for "at least" £571m ($747m) for the BHS pensioners as he was the "one person, and one person alone" responsible for the BHS "disaster".
He referred to Green as "the Napoleon figure who orchestrated all this" and should suffer punishment "way beyond losing his knighthood" and even called on action from Prime Minister Theresa May as the Arcadia Group tycoon had been "plundering" BHS.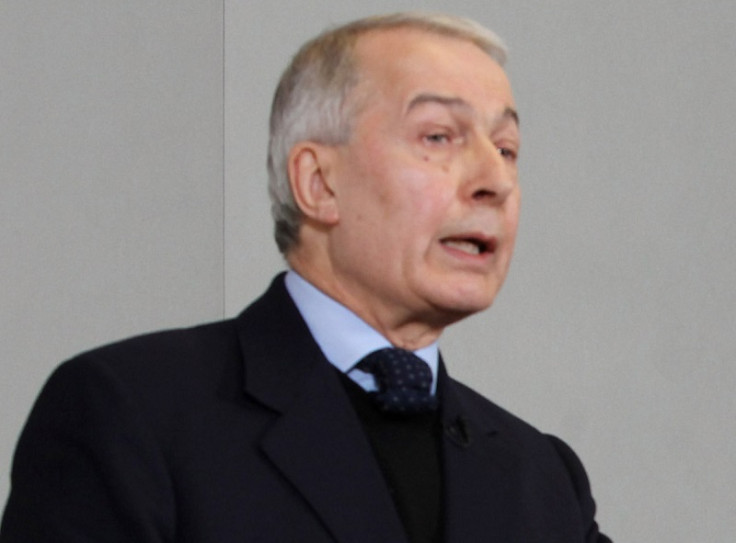 The billionaire then issued a letter via law firm Schillings, which said Field's comments were "highly defamatory and completely false". According to the BBC, it said: "Our client has never stolen any money from BHS, Arcadia or the pension funds and you know that.
"In particular, there is nothing in the recent Report of the Work and Pensions and Business, Innovation and Skills Committees, (the Report) (of which you were one of the Chairs) to support your allegation."
Field told the BBC he would not apologise.
Green spoke after the publishing of the report and said: "With the benefit of hindsight, clearly Retail Acquisitions and Mr Chappell were a very bad choice as purchaser on many fronts and I feel badly let down." He added: "As I told the committees, I am trying to find a solution for the BHS pension and am continuing to work with the Regulator to achieve an outcome.
"I am sad and sorry for all the BHS people caught up in this horrid story, but I do not believe that this story is being in any way fairly portrayed."