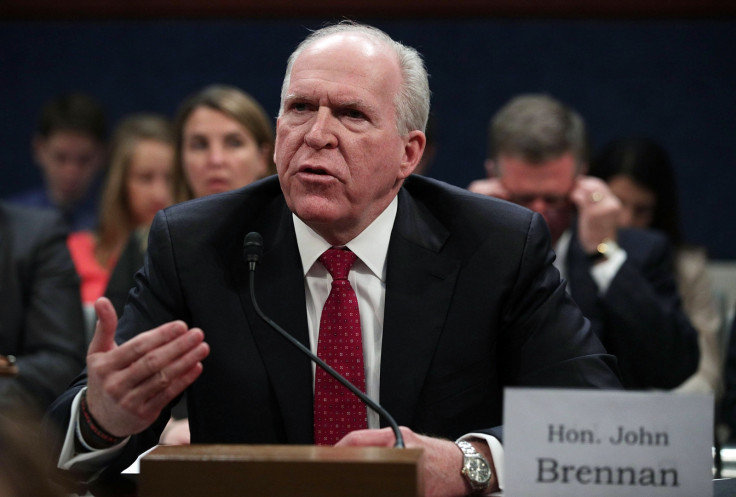 Former CIA director John Brennan has said that he warned the head of the Russian intelligence services against interfering in the 2016 US president election in an August phone call. Brennan made the comments on Tuesday during a hearing with the House of Representatives Intelligence Committee.
Brennan also told the committee that he was worried Russia might try and "suborn individuals" during the election and was concerned about the amount of contact between Russian officials and people linked to the Trump campaign. Brennan was testifying in an open session of the House Committee, following which is a closed session.
The announcement came the day after Michael Flynn reportedly invoked the fifth amendment, the right to not incriminate oneself, when subpoenaed by the Senate intelligence committee. Brennan said that he did not know whether collusion between members of the campaign and Russian officials existed.
On Monday, the Washington Post reported that former and current officials had said Donald Trump had asked two intelligence heads to publically push back against an FBI probe into possible collusion between his campaign and Russia. The paper reported that the intelligence chiefs refused.
The reports fuel speculation that Trump asked former-FBI director James Comey to drop an investigation into Michael Flynn. Comey was unceremoniously fired by Trump days after he allegedly asked the Deputy Attorney General for more funds for his investigation into possible Russian collusion.
One of the intelligence chiefs, Director of National Intelligence, Dan Coats, testified before the Senate Armed Forces Committee earlier on Tuesday but would not comment on the reports.
In a statement reacting to Brennan's comments, ranking member of the House Intelligence Comittee, Adam Schiff said: "Today's testimony by former CIA Director Brennan that the Russians brazenly interfered in our election, and that he became aware of interactions between Trump campaign officials and the Russians that warranted referral to the FBI further underscores the importance of our investigation."