People are sharing fake missing people images on social media after the Manchester bombing
A number of online cries for help are not original but made by accounts looking for views and economical gain.
Social media has been flooded with images of missing people and requests for help following the terror attack on an Ariana Grande concert at Manchester Arena, which left at least 22 people dead, many of them children.
Two hotels in Manchester, for instance, were forced to deny reports they sheltered dozens of unaccompanied children overnight.
Many social media accounts also posted photos of teenagers and children purportedly still missing after the attack. These photos were shared further by thousands of accounts, including those of news outlets, as Buzzfeed News reported.
Some of these photographs were revealed not to be original images of missing people, but photos stolen from the internet with the sole goal of bringing views and popularity to the uploader. Like, among many others, this user highlighted on Twitter:
One of the most shared examples is a collage of "missing people" seemingly created by Twitter user @actlikeyouluv, who, according to her profile, is based on the United States.
The tweet originally asked other Twitter users to "spread the word to find all these people! my thoughts are with them". The collage showed, instead of missing people portraits, some Youtubers and Christopher Poole, one of the founders of 4chan.
The tweet has, at the time of writing, been retweeted over 13,500 times. When another user accused @actlikeyouluv of having published a misleading photo the answer was (in capitals): "I didn't make this I found it on another account btw".
The account continued to share imagery related to the Manchester bombing after the collage and it is still currently active, also retweeting corrections to the collage.
An image by the user @GamerGateAntifa that declared: "My son was in the Manchester Arena today, He's not picking up my call! Please help me" was another that went viral. It received 17,000 interactions before the user jokingly posted a video in which he declared his son was safe.
Some users tried to flag the activity of the trolls who were looking for retweets:
The user @alexgraphiste posted an image asking to help to locate his son.
The account also retweeted other accounts of "missing people" adding all the hashtags related to what happened in Manchester: #prayformanchester, #manchester,#arianaconcert and #manchesterarena.
These two images have not garnered much online interest so far outside of the networks of the two Spanish-speaking users. But it is still important to check the authenticity of the sources when sharing messages, particularly after what happened in Manchester.
This article was written also thanks to the First Draft Full Fact collaboration for the UK Election Watch project.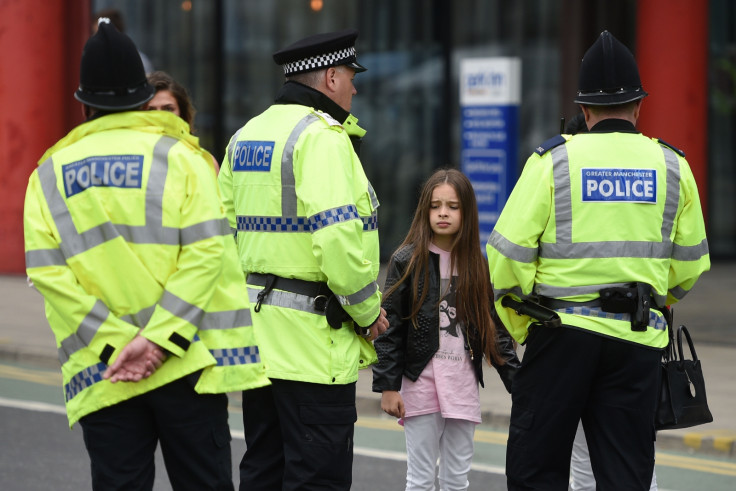 © Copyright IBTimes 2023. All rights reserved.