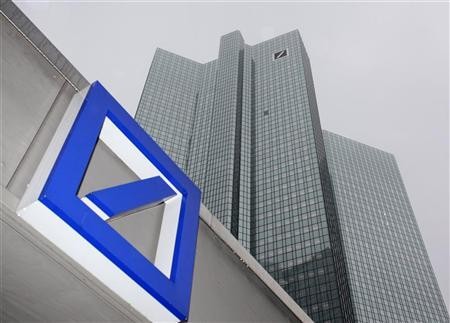 William Broeksmit, a former Deutsche Bank executive found dead at his west London home, left several suicide notes for family and friends before hanging himself.
Coroner Fiona Wilcox told an inquest that there was "clear suicidal intent" in the suicide notes but did not give details of their content.
London's High Court also heard about written medical evidence that Broeksmit was "very anxious" in the summer of 2013.
In January this year, Broeksmit, 58, was found dead at his west London home in Evelyn Gardens, SW7.
He was found hanging and was pronounced dead at the scene by the ambulance service. They treated the death as non-suspicious.
Deustche told staff in an internal email that Broeksmit had passed away. He had retired from the bank in February 2013.
"He was considered by many of his peers to be among the finest minds in the fields of risk and capital management," said the email announcing Broeksmit's passing.
Broeksmit had been appointed as head of risk optimisation at Deutsche in 2008. Between 2001 and then he had been an independent consultant on risk management.
He first joined Deutsche in 1996 and set up its European over-the-counter derivatives business. From 1984 to 1996 he worked at Merrill Lynch in US fixed income derivatives.
Broeksmit was close to Deutsche co-Chief Executive Anshu Jain. He had worked with Jain in his previous job at Merrill Lynch until he left in the mid-1990s, before the two met again at Deutsche.