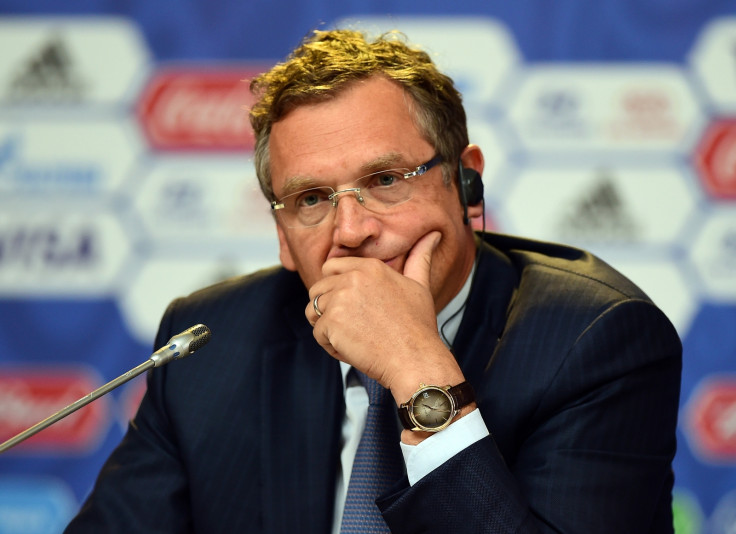 Jerome Valcke has launched an appeal to the Court of Arbitration for Sport (Cas) against his lengthy ban from football. Fifa's former secretary general was originally handed a 12-year suspension and fined 100,000 Swiss francs (£80,270, $99,760) in February 2016 after an independent ethics committee investigation that was instigated following allegations regarding possible misconduct relating to the sale of World Cup tickets.
Presenting its findings, the ethics committee revealed that several other acts of potential misconduct arose during the course of the investigation including "abuse of the Fifa travel expenses policies and regulations, cases involving related-parties issues and the sale of TV and other media rights, and the destruction of evidence".
Such a ban, which prevents Valcke from having any involvement in football-related activity on a national or international level, was reduced to 10 years by Fifa's appeal committee last July because of mitigating factors that had not been fully assessed. His original fine was confirmed.
The Frenchman maintains that he has done nothing wrong.
In an official statement released on Tuesday (28 February), Cas said: "Jerome Valcke, former secretary general of the Federation Internationale de Football Association (Fifa), has filed an appeal at the Court of Arbitration for Sport (CAS) against the decision issued by the Fifa Appeal Committee dated 24 June 2016 (with reasons notified on 3 February 2017), in which he was banned from taking part in any football-related activity for a period of 10 years.
"Jerome Valcke seeks to have the challenged decision set aside in order for the sanction imposed on him to be lifted definitively. A Cas arbitration procedure is in progress. First, the parties will exchange written submissions and a panel of three arbitrators will be constituted.
"The panel will then issue directions with respect to the holding of a hearing. Following the hearing, the panel will deliberate and at a later date, it will issue a decision in the form of an arbitral award."
Valcke, controversially appointed to succeed Urs Linsi as Fifa secretary general in 2007 after being reinstated as the governing body's marketing chief following a legal row with Mastercard, was provisionally suspended in September 2015 before being sacked four months later.
Fatma Samba Diouf Samoura, a senior UN official from Senegal, was subsequently named as Fifa's first female and non-European secretary general in May 2016.