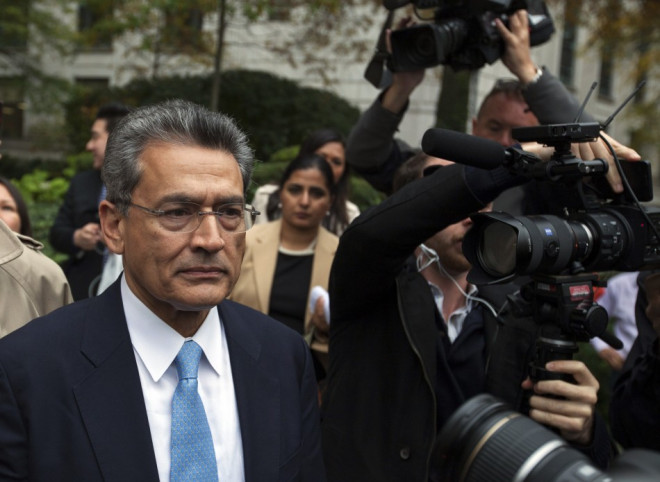 Former Goldman Sachs director Rajat Gupta, 65, has lost his appeal to overturn his insider trading conviction after being handed a prison sentence in 2012.
The 2nd US Circuit Court of Appeals rejected Gupta's claim that wiretap evidence should not have been admitted against him and therefore his conviction should be overturned.
According to Circuit Judge Amalya Kearse's 48-page decision, there was "ample evidence" to support a finding that Gupta conspired to pass confidential tips about Goldman Sachs to the former head of the hedge fund giant Galleon Group, Raj Rajaratnam.
Gupta was handed a two year prison sentence after being found guilty of insider trading and was ordered to pay $5m (£3m, €3.6m) by US district judge Jed Rakoff in 2012.
Rakoff labelled Gupta's crimes as 'disgusting' and 'a terrible breach of trust'. Gupta has since tried to get another trial after claiming Rakoff "improperly limited his ability to mount a defence."
Kearse rejected Gupta's argument for another trial.
Gupta's long-time buddy, Rajaratnam, has also since been convicted of insider trading and is serving an 11-year prison term.
His case also heavily hinged on wiretap evidence.
What Happened?

Gupta was convicted in Manhattan federal court in June 2012 for leaking Goldman Sachs boardroom secrets to Rajaratnam, the hedge fund manager at the centre of a four and a half year investigation following the US government crackdown on insider trading.

The sentence is lenient compared to the eight to ten year jail term US prosecutors were seeking.

Gupta's crimes amounted to 20 years in prison for securities fraud and five years for conspiracy.

Microsoft founder Bill Gates and former United Nations Secretary General Kofi Annan were among the 400 or so associates of Gupta who urged leniency in the case based on Gupta's commitment to charity work.

Gupta's lawyer, Gary Naftalis, made a short statement about his client outside the courthouse at the time.

"Our only comment is that I believe strongly in Gupta's innocence and we will be pursuing our appeal."