Former Deputy Prime Minister and Liberal Democrat leader Nick Clegg became the first 'big beast' to lose his seat on election night.
Clegg stood down as leader when his party lost dozens of seats in the 2015 election - in total from 57 to eight. However, he decided to stay on as MP as Sheffield Hallam.
He had entered into coalition with David Cameron's Conservatives in 2010 and had held the seat since 2005.
Labour's Jared O'Mara won the seat with a majority of 2,125.
Clegg was a big supporter of Remain. Early on in the campaign, the Lib Dems sought to make a political point of being the only party to fully back Remain.
In his concession speech, Clegg said: "In my time in parliament, I have never shirked from political battles. I have never retreated from the political battlefield. I have always sought to stand by the liberal values I believe in.
"But I have, of course, encountered this evening something that many people have encountered before me tonight.. you live by the sword, you die by the sword."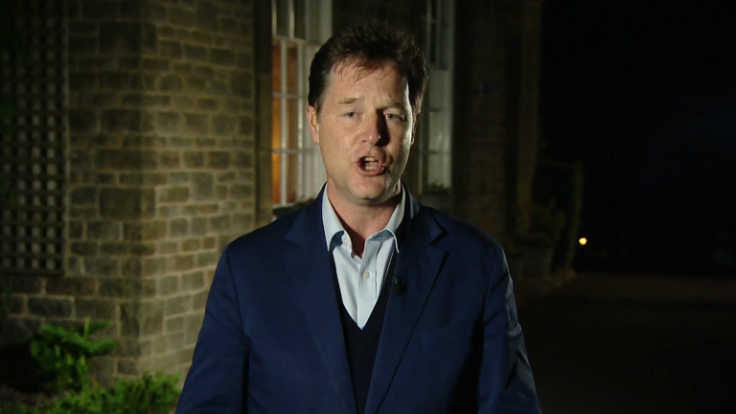 The Liberal Democats have so far ruled out going into coalition with the Conservatives or Labour. The party's press office put out a tweet which said: "We are getting a lot of calls so just to be clear: No Coalition. No deals."
Clegg had accused Labour and the Conservatives of "political collusion" over Brexit, just two days to go before the general election .
"There has been a pact of silence on Brexit between Theresa May and Jeremy Corbyn," the Liberal Democrat Europe spokesman said in London on Tuesday. "It is one of the most cynical acts of political collusion between the two larger parties in a generation."