Huge effigy of Theresa May giving Europe the V-sign seen at White Cliffs of Dover
The cut-out tells Europe where to go just two weeks before Brexit negotiations begin.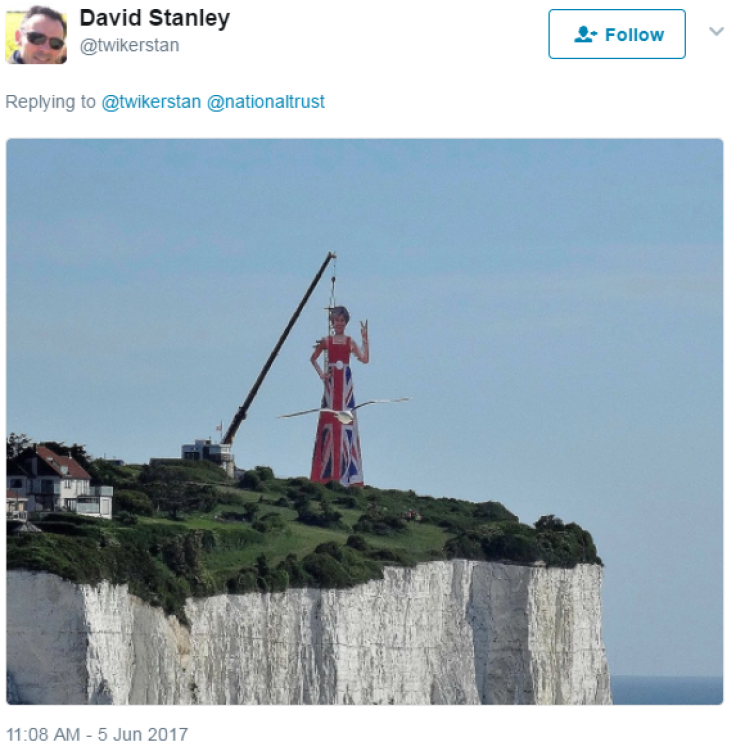 An enormous effigy of UK Prime Minister Theresa May giving a two-fingered salute across the English Channel appeared briefly this morning on the White Cliffs of Dover.
The giant structure, hoisted by a crane, shows May in a Union Jack dress giving the V-sign to Continental Europe just two weeks before Brexit negotiations begin.
The origins of the large rig erected near St Margaret's, which has now been removed, are unknown.
Samantha Stanley told Kent Online: "They were putting up the scaffolding on Friday and over the weekend but Mrs May went up early this morning.
"They were filming it with a drone when we walked past at about 8.45am."
It is the second time in recent weeks that the White Cliffs of Dover have been graced with Brexit-inspired artworks.
In early May, graffiti artist Banksy painted a mural of a workman chiselling off one of the stars from the European Union's flag.
It has not yet been established whose land the construction took place on. The National Trust, who are responsible for the iconic White Cliffs, have confirmed that it was not on their expansive site.
Britain and the EU will begin negotiating the terms of Brexit on 19 June. It promises to be a bitter and potentially volatile divorce process.
Simon Hare, a local, was critical of the sculpture, saying: "Whether you agree or disagree with Brexit, it was crass, vulgar and insulting to any Europeans coming into Dover on the ferry and a ridiculous message to send to Europe when we are about to start negotiating our exit from the EU."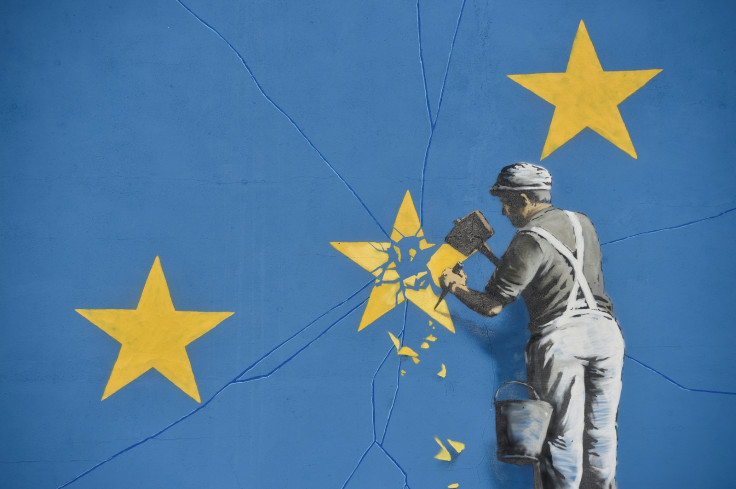 May called an early general election with the anticipation that it would secure her a large majority in the House of Commons.
However, a botched Conservative manifesto and a surprisingly competent showing from Labour leader Jeremy Corbyn have led some pollsters to suggest a hung parliament.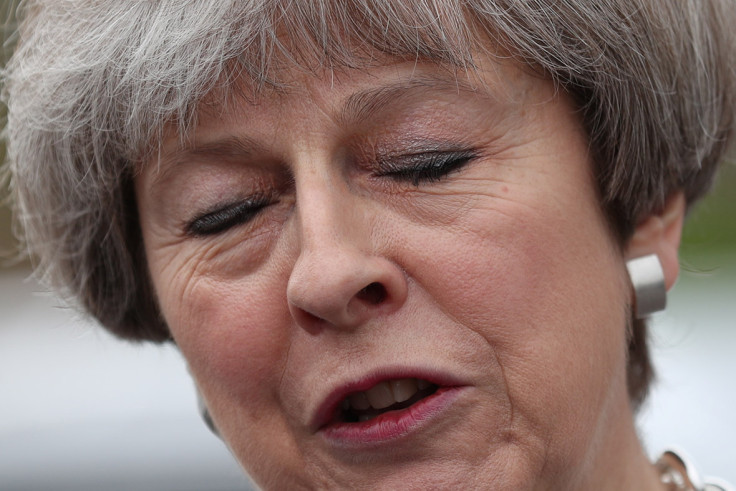 © Copyright IBTimes 2023. All rights reserved.