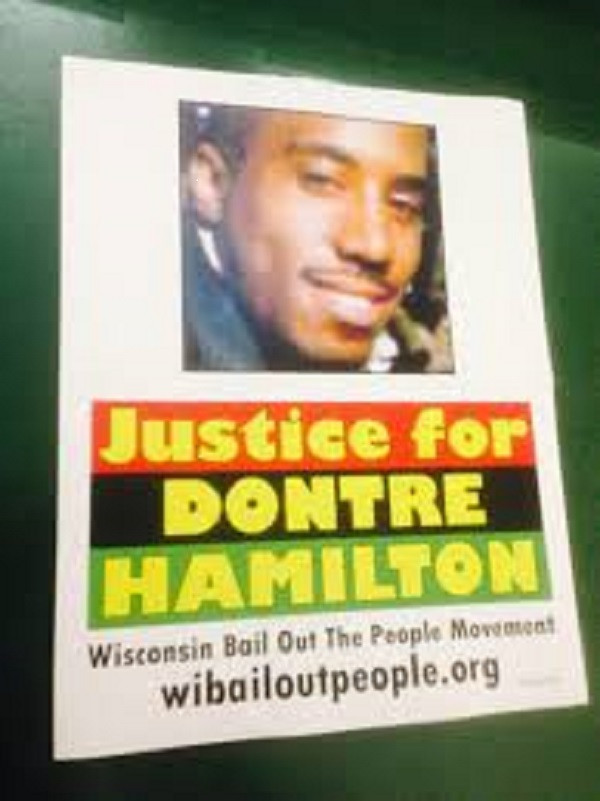 No charges will be filed against the white former Milwaukee police officer over the fatal shooting of Dontre Hamilton, the county's top prosecutor has said.
Milwaukee County District Attorney John Chisholm announced on Monday Christopher Manney will not be prosecuted for killing Hamilton justifying his actions in April were carried out in "self-defence".
His death has sparked a series of protests from Hamilton's family and the public following the policeman's actions who reportedly shot the 31-year-old 14 times. Manney said he opened fire after Hamilton hit the officer with his own baton while he was being searched in a downtown park.
"This was a tragic incident for the Hamilton family and for the community," Chisholm said in a statement. "But, based on all the evidence and analysis presented in this report, I come to the conclusion that Officer Manney's use of force in this incident was justified self-defense and that defense cannot be reasonably overcome to establish a basis to charge Officer Manney with a crime."
On Friday protesters gathered outside the police headquarters chanting "Dontre Hamilton".
Some 74 people including one minor were arrested for blocking traffic in both directions on the Interstate 43 for over an hour. They were demanding that state prosecutors file charges against Manney for the killing of Hamilton.
In an earlier tweet Milwaukee police warned: "Despite misinformed statements reported by some media, no notice needs to be provided prior to arrest. Intentional disruptions inflicted on this city impose a very real public safety cost on the community at large.
"Every officer protecting protesters from death/injury in traffic is one pulled from neighbourhoods most at risk from violent crime".