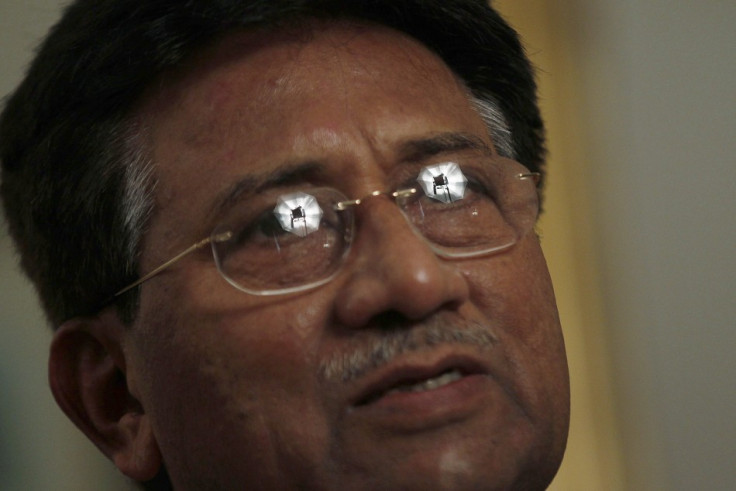 American lobbyist Mark Siegel has told a Pakistan court that Pakistan's former President Pervez Musharraf threatened ex-Pakistan Prime Minister Benazir Bhutto weeks before she was assassinated. The former military dictator allegedly made the threat in a phone call days before she returned to Pakistan. Musharraf has denied the allegation.
"Your security is dependent on the relationship between us," Musharraf told Bhutto, according to Siegel. The lobbyist claimed he was present with Bhutto during the call at the Washington, DC office of US Senator Tom Lantos.
Siegel went on to say that was left shivering after the 15-minute call on 25 September 2007 in which former general Musharraf had used abusive language. Siegel was testifying in front of anti-terrorism court in Rawalpindi, via video conference from the Pakistan Embassy in Washington, DC.
Bhutto returned to Pakistan in October 2007, three weeks after the call, and was gunned down in December 2007 during a campaign visit to Rawalpindi in Pakistan. Musharraf was Pakistan's president at the time.
Musharraf denied the allegations and released a statement on social media. "I am shocked and amazed at Mr Siegel's assertion that I made a threatening phone call to Ms Bhutto," he said.
The former Pakistani president said anti-Pakistan elements were behind the allegations. He emphasised that Bhutto had written a letter to him a few days before her return to Pakistan in which she cited threats from General Hamid Gul, Brigadier Ejaz Shah, and Chaudhary Pervaiz Elahi. Musharraf asked if he had threatened Bhutto, why would she write to him to solicit protection from these men.
"It is also extremely mystifying as to why former president Zardari, who Mark Siegel claims was also present with Ms Bhutto when she received this threatening phone call from me, has never mentioned this and did not pursue this claim aggressively while he was the president of Pakistan for five years," Musharraf said.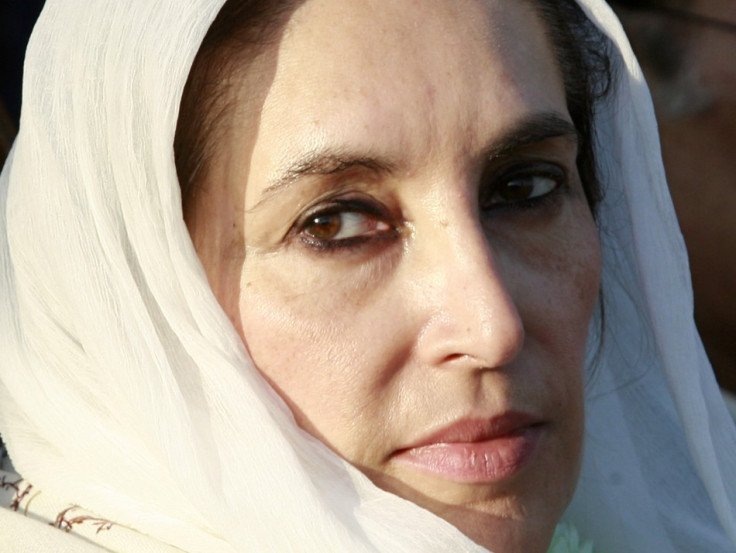 In his testimony, Siegel said he had phoned Bhutto to enquire about her health following the 18 October 2007 suicide-bomb attack on her convoy in Karachi, which she escaped. Shortly after that, on October 23, 2007, just weeks before her assassination, Bhutto had sent him an email expressing her sense of insecurity, he said.
Siegel said she wrote that if something happened to her, Musharraf would be responsible for it, even though she also named others including former ISI chief General Hamid Gul, ex-chief of Intelligence Bureau Ijaz Shah and former Punjab CM Pervez Ilahi. Worried by the email, Siegel phoned Bhutto, when she said her life was in danger and asked him to disclose the email to the world should something happen to her.
Siegel was a personal friend of Bhutto and is learnt to have broken down while giving the testimony.
On 28 September 2007, in an interview with Wolf Blitzer of CNN, Bhutto had readily admitted the possibility of an attack on herself if she returned to Pakistan. However, she did not name anybody who she believed posed a threat to her life.
On 27 December 2007, a gunman fired shots at her, and explosives were detonated near the vehicle killing her and 20 others. Although Al-Qaeda claimed responsibly for the attack, it has been strongly disputed by her family.
On 3 May 2013, Chaudhry Zulfiqar Ali, the special prosecutor investigating Bhutto's murder, was killed in Islamabad by motorcycle assailants who sprayed his car with bullets as he was headed to the courthouse.