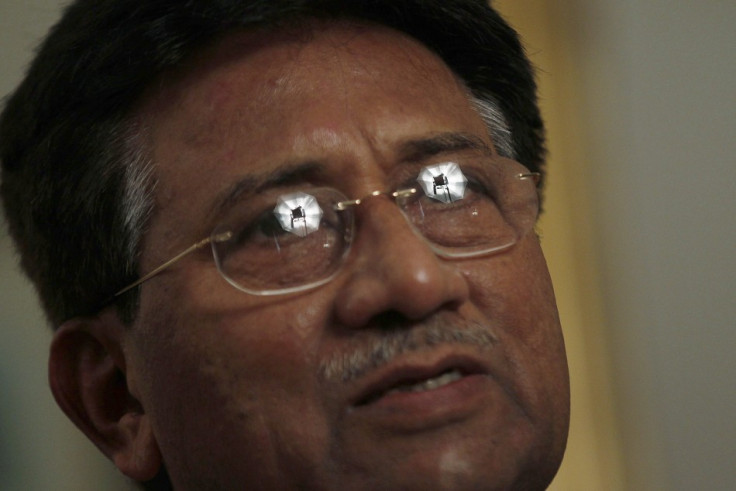 Former Pakistani President Pervez Musharraf says he regrets the U.S. decision to stop $800 million in military aid to Pakistan.
Following a wave of criticism from political analysts, Musharraf called the move "disastrous" on Monday, telling an audience at Rice University in Houston, Texas that the aid cut-off is not in the best interest of the United States because it will only help further weaken Pakistan's ability to fight terrorism.
After the U.S withdrawal announcement, the Pakistani authorities were quick to play down the impact of the measure and on Monday, Pakistani military spokesman Major General Athar Abbas told VOA that reduced U.S. aid would not hamper operations against al-Qaida and Taliban militants.
The general, while insisting that fighting terrorism is as much a concern for Pakistan as it is for the U.S, also warned that his country would not accept aid conditionality anymore.
Washington, on the other hand, still insists Pakistan needs to make more efforts to facilitate cooperation and Secretary of State Hillary Clinton told reporters "the suspension of some aid to Pakistan does not signal a shift in policy but underscores the fact that the partnership with Pakistan depends on cooperation."
Meanwhile Pentagon spokesman Colonel David Lapan said the "hold" on funds was directly tied to those decisions by the Pakistani military to expel American military trainers and put limits on visas for U.S. personnel.
While both countries are denying the breakdown of their relationship, Musharraf said on Monday that he is saddened by what he sees as the recent "environment of confrontation between Pakistan and the United States" and called for the U.S. to be more considerate of Pakistani sensitivities and sovereignty.
Ties between the two countries have been deteriorating since the U.S. Special Forces killed al-Qaeda leader Osama bin Laden in northern Pakistan in May.
The U.S, who had said Bin Laden was hiding in Pakistan, which the Pakistani government denied, then became even more suspicious of the authorities and their links with the terrorist network.
However despite the Obama administration's attacks, Pakistani intelligence has always denied having any knowledge of bin Laden's whereabouts and the government insisted the secret raid was a violation of Pakistan's sovereignty.
It remains unclear how the U.S intend to increase cooperation by holding back aid, as it is likely to comfort anti-American militants in the country that insist the U.S want to dominate Pakistan and control it.
"If you still need the relationship, which clearly the United States does, then it really doesn't make sense to take action at this time because it leaves the United States with less, not more, influence with the Pakistani military," Maleeha Lodhi, a former Pakistani ambassador to the U.S said. "Co-operation cannot be coerced by punitive actions."
Hamid Gul, a former director of the country's Inter-Services Intelligence agency, said withholding aid would simply turn public opinion more "caustic" and delay any large-scale campaign against militants.
"Why should they go into North Waziristan now? They were making commitments to do it, but these threat, master and slave treatment, this arm twisting, will not work," he said.
Pakistan has long promised to launch a major ground offensive in North Waziristan, a rugged tribal area home to militants with the Haqqani network, from where they launch cross-border attacks on international forces in Afghanistan.