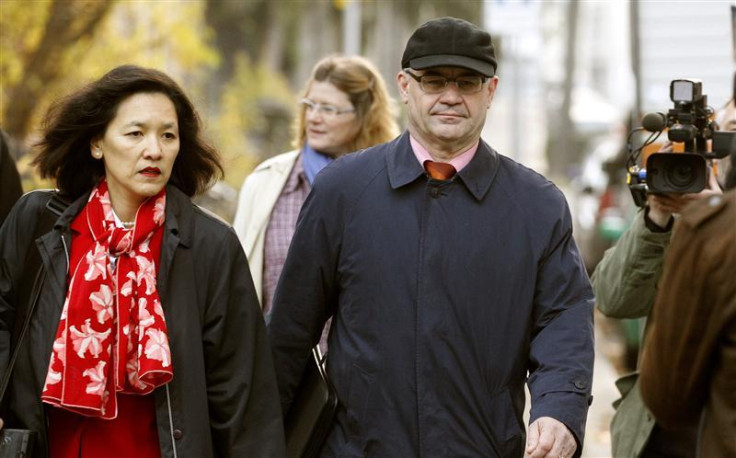 An ex-banker has escaped jail time despite being found guilty of breaching Swiss banking laws after he handed over confidential data to WikiLeaks.
Rudolf Elmer, once of Swiss bank Julius Baer, was accused of giving confidential information to WikiLeaks in 2008 and 2011.
The 59-year-old was found guilty of the 2008 allegations but not those from 2011. Elmer was also found guilty of forging a letter from his company to German Chancellor Angela Merkel.
He has been ordered to pay the cost of the trial and handed a three-year suspended fine of 45,000 Swiss francs (£34,456).
Prosecutors had been chasing a three-and-a-half-year prison sentence for Elmer but his lawyer, Ganden Tethong, said there was not enough evidence.
She told reporters: "The rationale from the court today has not convinced me. I find [the prosecution] did not bring forward anything that would contradict what I argued." She added that she will appeal the verdict.
Tethong argued the statute of limitations regarding the data, which was allegedly handed over to WikiLeaks founder Julian Assange at a conference in 2008, had expired.
The judge rejected this but added that there was not enough evidence for a jail-time conviction.
Banking secrecy in Switzerland has become a hot topic as more countries attempt to make the industry more transparent as they try to recoup lost tax revenue.