Ex-US Congressman Melvin Jay Reynolds Arrested in Zimbabwe 'After Filming 100 Porn Flicks'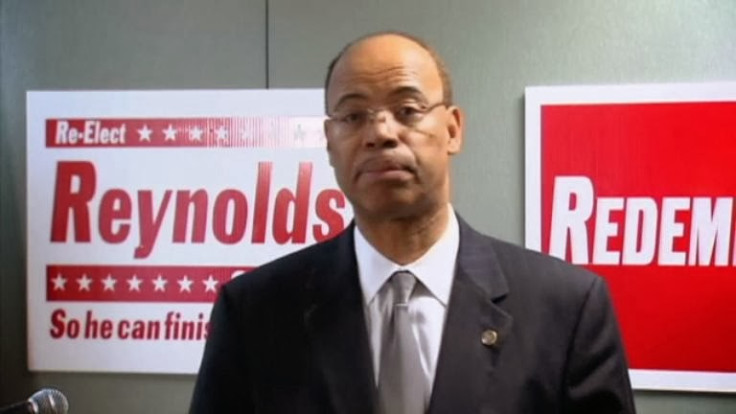 Former United States Congressman Melvin Jay Reynolds has been arrested in Zimbabwe on suspicion of violating immigration laws and possessing pornography.
Reynolds, once a bright star within the Democratic Party and Congressman for Chicago, was arrested at a Harare hotel after bringing a throng of Zimbabwean models to his hotel room where he allegedly took photos and videos.
A source for The Herald, a Zimbabwean state newspaper, claimed that Reynolds shot over 100 pornographic films and took 2,000 nude photos while he was with at least ten women.
Reynolds faces up to two years' imprisonment if found guilty of possessing pornographic material and he could also be deported for violating Zimbabwe's immigration laws.
The 62-year-old had been in the country acting as a middleman for potential investors.
The former Congressman resigned from his position in 1995 after being arrested for statutory rape, obstruction of justice and solicitation of child pornography.
"He has been picked up. Investigations are still underway and revealing information will jeopardise investigations that are underway," regional immigration officer Francis Mabika said.
"His travel documents were not up to date and he used to bring beautiful women at different times. He employed five of us including a personal assistant and a driver. He currently has unpaid hotel bills of more than US$24,500 accrued at two local hotels."
The former Rhodes Scholar was quoted by The Herald as saying upon his arrest: "It's the way it is and I have been in this country 17 times, where I have done a lot of work for the people including the fight against sanctions.
I misplaced my passport but I found it, implying that I am not certain if I breached immigration laws against this country.
"I am sure I will find out about that. They denied me my passport so that I can contact the United States Embassy, which is a violation of international laws."
Reynolds was imprisoned from 1995 until 2001, when President Bill Clinton commuted his sentence.
The US embassy would not comment on Reynolds' arrest as it was a private matter.
© Copyright IBTimes 2023. All rights reserved.