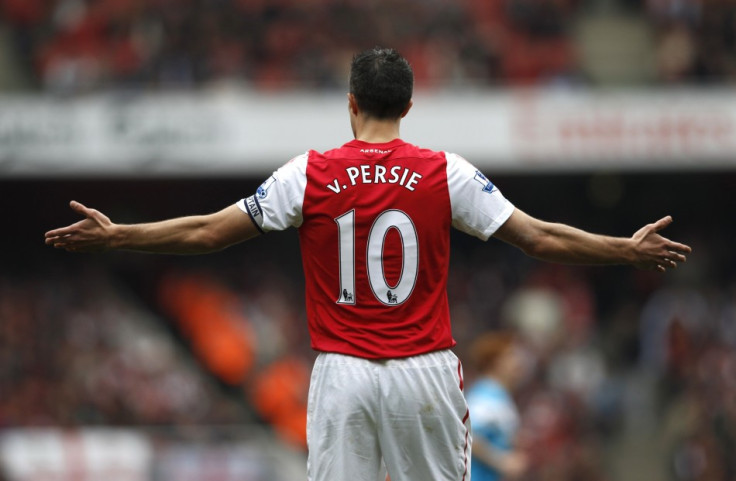 Arsenal manager Arsene Wenger has been commended by Alan Shearer for the way he has handled Emirates talisman Robin Van Persie.
The aforementioned Arsenal talisman has been the catalyst for the Gunners' eye-catching recent form since their nadir at Old Trafford earlier in the season.
Shearer believes Wenger deserves a huge amount of credit for the way he has helped maintain Van Persie's form for Arsenal, intimating the Frenchman has cleverly rested the Holland international at exactly the right moments.
"I have to say also that he has been excellently managed by (Arsenal boss) Arsene Wenger." Shearer told The Sun.
"The Arsenal manager has left Van Persie out of some games to give him a rest and taken him off in quite a few others to ensure the demands of a long season are not too great for him.
While keen to laud the part played by Wenger, Shearer believes Arsenal must now do everything within their powers to retain their talismanic captain.
The Arsenal striker has shelved contract talks until the end of the season and although the Gunners are clearly intent on keeping their star player, Shearer suggests the Dutchman could command a fee in the region of £40 million were he tied to a long term contract.
"If you ask me what his valuation is in the current market, that's a tough one. You have to remember that he has only 18 months left on his contract at the Emirates and that will affect the price Arsenal could ask for the Dutchman." The Newcastle United hero said.
"They (Arsenal) would have to accept a lot less money if he were heading for his final year without a new deal in place.
"But if you were to put him in the same situation as Fernando Torres and Andy Carroll, who left Liverpool and Newcastle respectively in mid-contract, then you would have to put him in a similar price range as those highly-priced strikers.
"To Arsenal, he is simply invaluable because his goals have been so productive in terms of games won.
"For them to even consider selling Van Persie would be unthinkable and I am sure Arsenal will be doing all they can to get him to sign an extended contract.
"There will be no shortage of takers if he does decide to leave Arsenal because his reputation has soared so much in the last 12 months."
The Match of the Day pundit believes Van Persie's Arsenal future and his desire to remain at the Emirates will inevitably hinge on whether or not the Gunners can maintain their push for a place in Europe's premier club competition.
"A lot will depend on how Arsenal's season pans out." Shearer continued.
"If Arsenal continue to progress up the Premier League, qualify for the Champions League again and go a long way in the European competition this term, then that will provide boss Wenger with some powerful ammunition to persuade his super striker to stay."