By the end, Kenny Dalglish's patience was wearing thin. Liverpool's profligacy in front of goal has been well documented this season and there was an air of resignation to the Scot's responses following their latest defeat to West Brom.
In all, Liverpool had 28 shots, 12 of which were on target, and won 15 corners in the 1-0 loss at Anfield. This was their 12 defeat of the season, their ninth since the turn of the year. Roy Hodgson will have allowed himself a wry smile, the only change at Anfield in the last 12 months has been a backwards slide.
This is what happens when a club with such a rich history attempts a radical rebuilding program on a short time scale. Liverpool may not have been champions since 1990 but there remains a sense of entitlement on Merseyside, a belief in their place at the top table.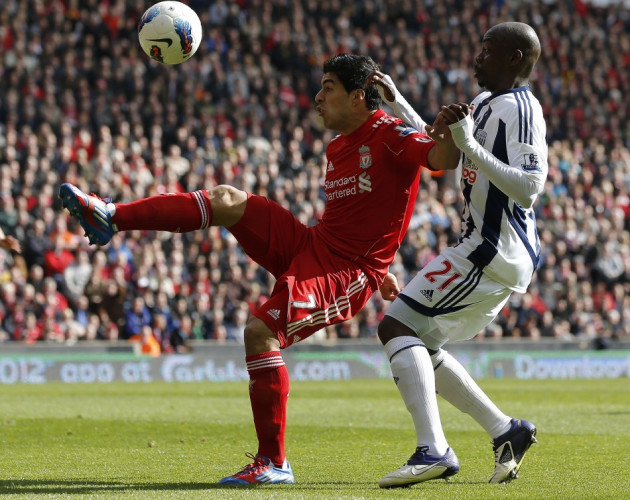 Such self-confidence has permeated every aspect of the club's demeanour both on and off the pitch this season. From the extravagant sums spent on mid-level Premier League players in the summer to the Luis Suarez debacle, the club's refusal to acknowledge its own shortcomings and build a sustainable, long-term recovery plan has been nothing short of astounding.
Saturday's result epitomised Liverpool's season. An abject lesson in their shortcomings in microcosm. Liverpool have now struck the woodwork 20 times in the league this season, more than any other side in a full season since 2000. Bad luck or a worrying sign of a less than accomplished strike force? Once again Dalglish refused to recognise their wayward accuracy.
"It's not just been one of those days; it's been like that seven or eight times here," said the Scot, after he watched his side register their ninth home draw of the season.
"There's not much else that we can add to what we've said before so many times after a game at Anfield. I think you could go back over the old interviews and it'll be the same thing.
"They just need a bit of luck I think. It sounds repetitive but it's not an excuse."
How Liverpool must wish they had a player like Robbie Fowler in their midst. The former striker recently lauded the contribution of Luis Suarez since arriving in January 2011 but the Uruguayan's record pales in comparison to Fowler's 120-goal haul with the Reds.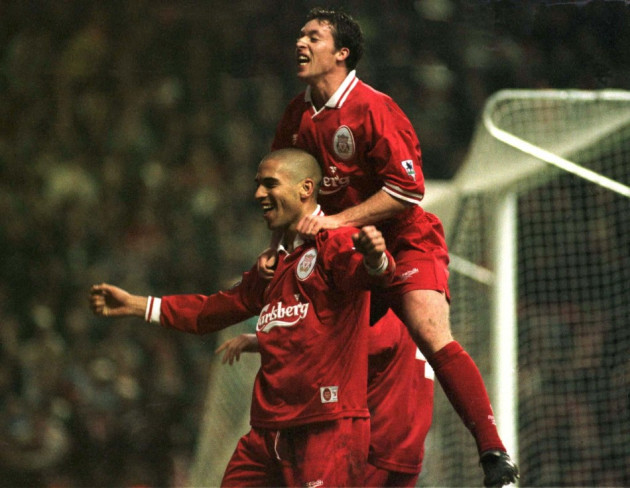 Fowler, nicknamed 'God' by Liverpool supporters, averaged a goal every two games during his nine season spell at the club, while Suarez has found the net just eight times this season, despite taking 116 shots. Former Arsenal defender Martin Keown believes Fowler was the most lethal forward he ever played against.
"Playing against top players makes you sharper and can turn you into a different animal on the pitch," Keown told the Daily Mail.
"I was dismissive of my opponents because I didn't want to create any fear. I had to believe I was better than them and had the tools to deal with whatever they threw at me. I saw that same attitude with Gary Cahill up against Lionel Messi last week.
"That doesn't mean that there weren't plenty of strikers who were difficult to face. Robbie Fowler made it look so easy and would punish you if you made a mistake.
"He scored nine goals against Arsenal for Liverpool. His anticipation was great and he was very focused and determined in front of goal. He had no doubt in his mind that he would score - there was an air of confidence about him."
Suarez, Andy Carroll, Dirk Kuyt and Craig Bellamy have managed just 20 goals between them in 34 games, a total that represents just half of Liverpool's 40 goal haul this season. The Reds boast the poorest shot conversion rate, 8.75 per cent, in the Premier League, significantly worse than Manchester United's 19.7 per cent success rate.
"The woodwork, again, wasn't out best friend," added Dalglish. "The players showed great resolve in the way they went about their work and because of that they made a lot of chances on goal but they just couldn't get a break."