Executive Pay Reforms: Andrew Moss, Alison Carnwath and the Remuneration Committee Rubber Stamps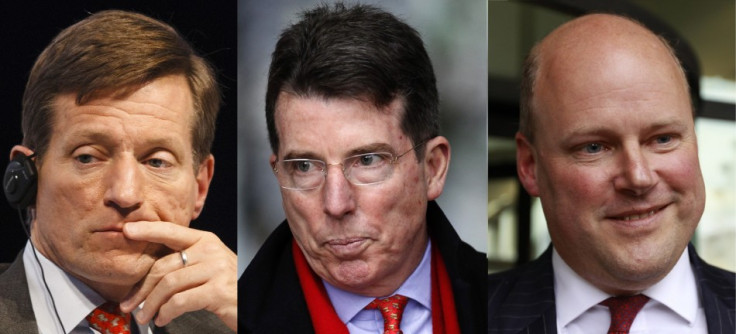 The ouster of Andrew Moss, former boss of British insurer Aviva and the latest casualty in what has become a popular revolt over pay and performance, has shone a bright light into the heretofore dark and clubby rooms of pay committees at some of the world's biggest companies.
Dramatic images of furious investors, with shareholder certificates in one fist and flaming torches in the other, setting light to remuneration committees' decisions on executive pay belies a much more serious argument over the way they're chosen, who they're comprised of and how they can undermine ownership confidence and legitimacy.
"The reality is that their backgrounds are generally very similar, they are used to a world in which pay is very high, and in which companies are in an arms race for talent and they will pay anything to get and retain the people they want," said Tom Powdrill, the head of communications at Pensions & Investment Research Consultants (PIRC).
"They are generally either serial non-executives or, less common these days, executives from other companies who sit as non-execs on those remuneration committees," he added in an interview with the International Business Times UK.
The term itself is not a piece of corporate jargon many people would have been familiar with before the financial crisis. However, the global economic meltdown has catapulted the term - and executive pay - into the public's lexis.
The decision to award the Aviva CEO Moss with a multi-million pay deal after a dismal five-year performance that saw the shares lose nearly two-thirds of their value crystalized the issue of top executive receiving generous pay deals despite that are often anomalous with company performance.
Even his decision to waive last year's pay rise couldn't placate his investors' rage as more than half voted against his pay deal at last Friday's annual general meeting.
By Tuesday morning, he'd quit.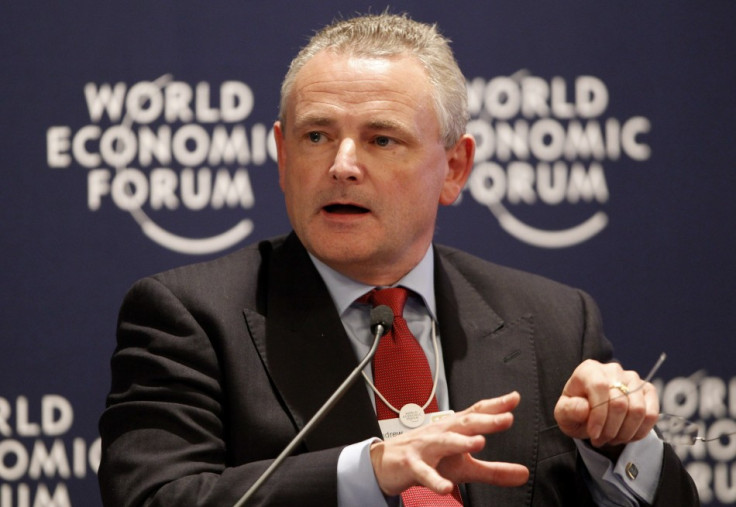 Pay committee decisions are often controversial and have recently evoked passionate and furious responses from company investors, who want to know why vast pay deals are still being approved by the remuneration panels when their returns and stock values are dwindling amid international economic crises.
But it increasingly seems as if there's no need for rubber stamps on the table-tops at these committee meetings, so the sceptics claim, because there are already so many sitting in the chairs.
"Culturally they come from a background where they are unlikely, in our view, to exert any kind of downwards pressure on pay," said Powdrill of the PIRC, a leading representative of investors which advises on shareholder issues, including executive pay.
Alison Carnwath, Barlcays and Man Group
Familiar faces crop up on many different boards and executive committees across FTSE-listed companies as "non-executive" or "independent" directors, gleefully dishing out a nodding head at the right moments - for a fee, of course.
In fact, campaigning think tank The High Pay Centre called for an end to the "old-boys network" of remuneration committees and pressed for greater diversity of non-executive directors making decisions about top pay.
Their study, called The New Closed Shop: Who's Deciding on Pay?, found that nearly half of the 366 people sitting on remuneration committees in the FTSE 100 companies are current or former lead executives.
It also discovered that only 16 percent are women, reinforcing the stereotypical boys' club perception of big business.
"The fact that remuneration committees comprise individuals from similar backgrounds appears to lead to a lack of challenge over decision-making around pay," the report said.
One name that has frequently featured in business news print and, in all probability, enraged shareholder emails is Alison Carnwath.
Carnwath sits on several boards and committees of top companies as a non-executive director, most notably Barclays, the bank at which she chairs the remuneration committee.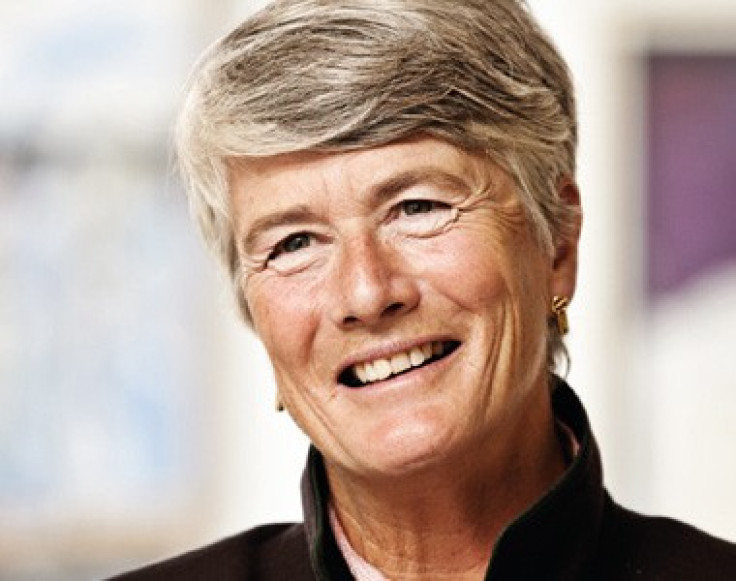 Under her chairwomanship the remuneration committee married rubber, red ink, and paper to agree chief executive Bob Diamond's controversial and jaw-to-floorworthy £17m pay package.
Barclays shareholders balked at Carnwath's decision with 22.5 percent voting against her re-election to the board.
This followed advice from PIRC to oppose her re-election for missing meetings as well as the vast pay packages being gifted to Barclays executives on her watch.
Not only did Carnwath anger Barclays' investors, but almost a third of backers of hedge fund Man Group wanted to turf her out of her remuneration committee chairwomanship after she handed chief executive Peter Clarke a $7m (£4.3m) pay deal - despite the group having lost nearly 60 percent in stock value since September.
Carnwath is just one example of what appears to be a revolving-door system that leads the same non-executive board members from one company to the next.
How do you solve this problem of a network of well-connected executives who can help each other into new roles at top companies?
PIRC calls for diversity on remuneration committees
The lack of diversity, argues PIRC, is the biggest problem with remuneration committees, particularly from a behavioural perspective.
"There is an interesting argument put by [Harvard academic] Cass Sunstein ... He says that if you put groups of likeminded people together they tend to reach more extreme decisions than they would ordinarily," Powdrill said.
"Put that in the context of a remuneration committee where you have got people who, compared to the general public, hold views on executive pay that are more tolerant.
"If you put those people together, will they reinforce each other and push their decision-making in an even more extreme direction?"
This is why PIRC is calling for employee and shareholder representatives to have seats on remuneration committees, to add different viewpoints born from different needs and experiences.
It could break the circle of agreement and back-slapping when it comes to decision-making on executive pay.
Who should decide?
Another recent report has called for pay committee reform.
Investor advisor Hermes Equity Ownership Services argues in a said a study that unfair pay deals can undermine the very legitimacy of a company's right to do business.
"Now is the time for the non-executive directors of these companies to reconsider the pay of executive directors and ensure it is aligned to companies' long-term success and the experience of their long-term owners.
"It is time to demonstrate to all stakeholders that remuneration policy and practice should align the whole company in the same culture, ethos and behavioural standards.
"Moreover, current pay structures have permitted payment for failure and this problem must be tackled."
Hermes recommends making long-term incentives stretch out for a lengthier period of time, more transparency and simplicity in how executive pay is structured, wider consultation on remuneration, and that fixed executive pay should increase by no more than the average for everybody else in the company.
"Such reform will help to reconnect these companies with their employees, customers and other stakeholders to provide the basis on which long-term success can be promoted for the benefit of their owners," the report concluded.
The Association for British Insurers (ABI), whose members' investments account for around one fifth of the total value of the London Stock Exchange, told International Business Times UK that those they represent think shareholders should have a role in holding remuneration committees and executives' pay to account - but not to set or block pay deals.
"Shareholders expect the remuneration committee to protect and promote their interests in setting executive remuneration and to have to scrutinise but not micromanage this important part of a non-executive director's responsibilities," said Andrew Ninian, head of corporate governance at ABI.
Government promises reform on executive pay
In January the government's business secretary Vince Cable announced plans that he claimed will tackle excessive executive pay.
More power for shareholders to block executive pay deals, more transparency on who is getting how much and why, and more diversity on the committees by having fewer current executives on them all feature in proposed reforms.
"Responsible business leaders are waking up to that fact and understand the need to respond to the substantial and growing pressure to deal with the culture of excessive rewards," Cable said in his speech, announcing the coalition government's policy.
"I stand ready to work with them, and with investors, to thrash out what gold-standard company reporting should look like and then act on it."
© Copyright IBTimes 2023. All rights reserved.