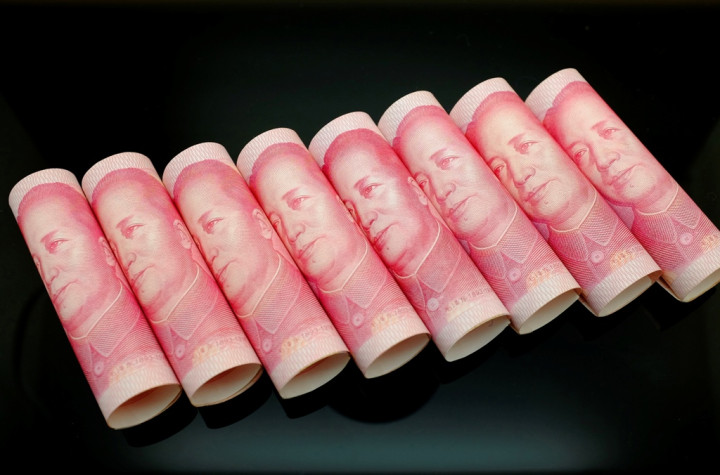 The economy will be squeezed to the point of central bank intervention and further quantitative easing some 12-15 months hence, which isn't great timing for the General Election, according to data trends forecast by the Global Liquidity Index (GLI).
The GLI is a measure of money flowing into financial markets that is readily available for investment, which gauge leads economic activity by about 12-15 months.
It differs from traditional "money supply" measures since it includes cross-border capital flows, shadow bank credit and central bank QE interventions.
Michael Howell, chief executive officer, Cross Border Capital, told IBTimesUK: "Overall liquidity is going down; we are experiencing monetary deflation, first affecting the financial sector and then all other sectors.
"This foreshadows a weaker economy in 12-15 months, which does not look good for the election: not great timing. QE4 is on the horizon."
The GLI, which has a normal range of 1-100 indicates expansion at over 50. September's index figure was 48, and by end of October this was down to 45.
The index plunged to a level of 11 in 2006, some six months before the first signs of funding problems in Global Markets that foreshadowed the collapse of Lehman Brothers, with the US component falling to 26 in July 2008.
Howell added: "US/UK/Western and developed countries are seeing their private sectors fall in liquidity. Corporates are no longer achieving the margins which have been a major support to stockmarkets."
Shadow banking has also been falling year-on-year, thanks to regulatory clampdowns in China and elsewhere. The strong dollar is also having a tightening effect on global liquidity.
Liquidity falling is the most worrying in Asia. Liquidity, on a broad measure that includes China, India and Japan, fell to an index of 27.0, or its lowest reading since 2012.
The region is failing to create liquidity domestically; central banks are failing to print liquidity, and now Asia is failing to attract inward cross-border flows. A large part of the problem is the slowing of the Chinese economy.
"All this is coming together – it doesn't look like 2007 but it could be comparable to 97'. We would expect the central bank to step in before it gets too low," said Howell.
The global index, together with regional and national sub-indices, leads activity in foreign exchange and bonds markets by between three-to-six months and by nine to 12 months in equity markets.
To give a sense of its scope, the US index tracks about $24 trillion of money flows compared with $9 trillion recorded in official money supply data.
The data series has been published continuously for more than 25 years.