Police have confirmed that a child died and a person was trapped in rubble after a house was destroyed in a suspected gas explosion in Oldham.
One man was rescued from the rubble. He is believed to have suffered 80 percent burns and was being treated in Wythenshawe Hospital, Manchester.
Another person who was missing has been accounted for, said firefighters.
Greater Manchester fire crews said more people might be trapped inside their homes. A further five terraced houses were damaged in the blast, police said.
Resident Chloe Wood said: "Massive explosion in Shaw apparently. Saw about 20 police and fire engines drive past me," reported Mancunian Matters.
Thirty homes and the nearby Holyrood children's nursery were evacuated.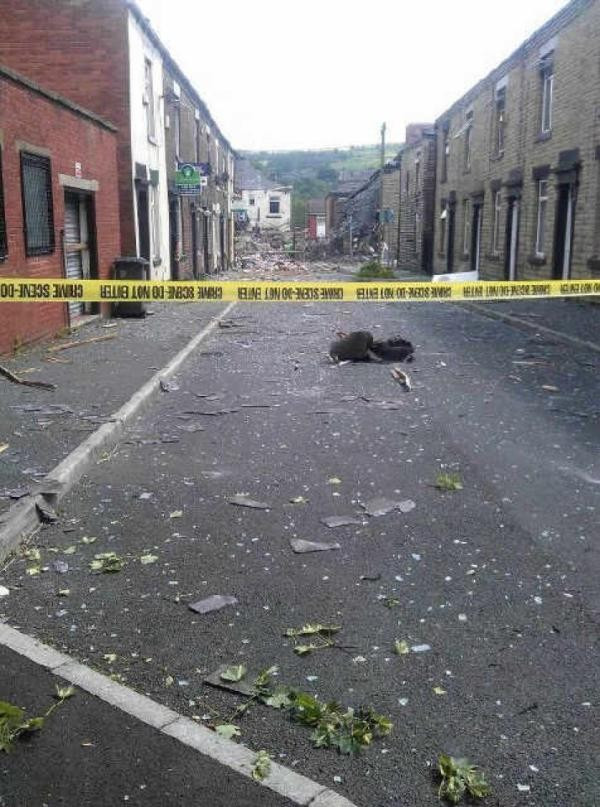 Neighbour Sam Gibson, 25, told the Manchester Evening News: "There was a really strong smell of gas all morning and it was getting progressively worse as time went on but obviously you don't expect anything like this to happen.
"I was in my living room and heard this horrendous explosion and you could feel the earth shake. I live around 100 yards away yet it still felt like it had happened in my own house."
Steve McGuirk, chief fire officer for Greater Manchester, tweeted: "Just had an update on the incident in Oldham - very serious, we have crews and search and rescue teams on scene working hard."
A spokeswoman for the North West Ambulance Service said: "Our primary role is to assess the level and nature of injuries and ensure that those people most in need are treated first and taken to hospital."
Supt Neil Evans said: "This tragedy has caused a lot of upset and shock in the close-knit community of Shaw. Three properties have been involved in a major explosion, and a large-scale response involving the emergency services and other agencies is in place.
"The child's family has been informed and they are being supported by specially trained police officers."