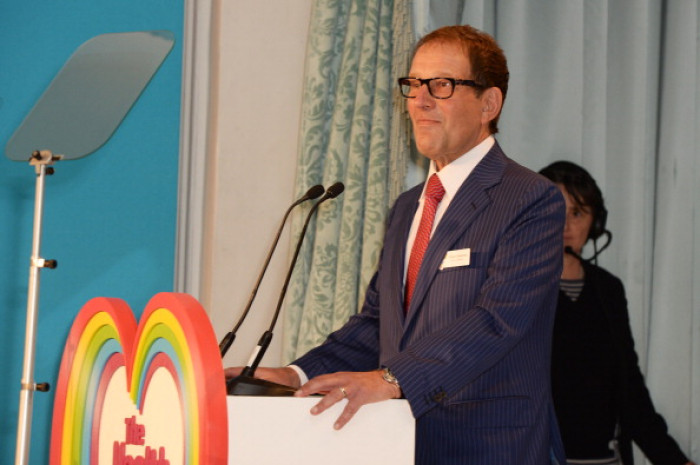 Richard Desmond, the former proprietor of Channel 5 and various other publications, including OK!, has revealed his desire to run the National Lottery when its current contract expires in 2023. In a freewheeling conversation to promote his memoirs at London's JW3, Desmond also revealed why he doesn't trust the Tories or Labour, thinks immigration is out of control - and once wanted to be a cantor.
Desmond, in conversation with Jewish Chronicle editor Stephen Pollard was appearing to promote his memoirs, "The Real Deal." However, living up to his reputation as an outspoken maverick, his topics ranged far and wide, at one point even screening a video of US Defence Secretary John Kerry getting a grilling from the Armed Services Committee over the Iran nuclear energy deal - possibly to signify his disapproval of a deal which many believe could endanger Israel.
Desmond, who sold Channel 5 last year, but still runs a number of other television stations - laid into both main political parties. He could not back someone like Jeremy Corbyn, he said, for the same reason he couldn't back Miliband: their stance on Israel. The Conservatives, he said, are toffs - in his memoir he calls Cameron a "possibly dope smoking twat" - and he believes Ukip, though far from perfect, best reflect the views of the average Express reader - that uncontrolled immigration is not "fair."
Although notorious for his alleged volcanic temper, overall Desmond was charm personified - humorous, willing to listen and reply to questions and surprisingly self-deprecating. Only once did that famed temper show itself - when he was asked a question from the audience about migration, and Ukip's stance on the subject, bearing in mind his own family's escape from Ukraine. "I'm not f***ing stupid," he snapped at the questioner.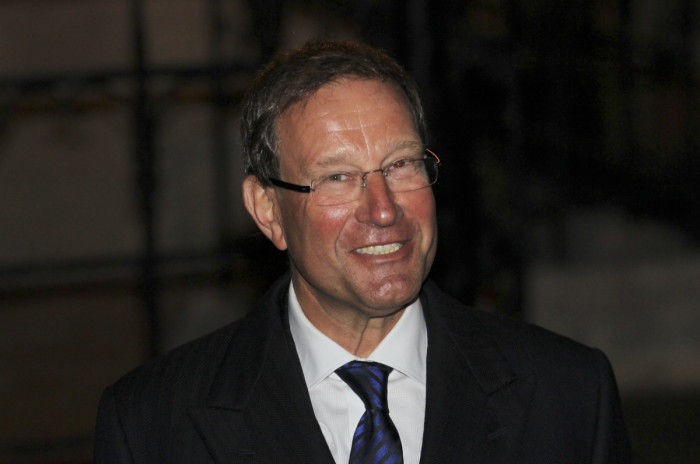 Although Pollard perhaps allowed too much freedom to roam, overall Desmond spoke intelligently about everything from the decline of print journalism to his passion for drumming. However, when he began to mention his many charitable endeavours, he couldn't resist sticking the knife into the National Lottery which he compared unfavourably with his own NHS version. He was even more scathing on the subject of the Olympic Stadium which, he said, should never have been handed to David Sullivan, David Gold and that "terrible woman" Karren Brady.
Speaking briefly with Desmond afterwards he was able to confirm he intends to make a bid for the National Lottery when the current contract expires in 2023. "They should be giving more to charity," he told me. However, he was more keen to discuss the Manor House, where he was a cloakroom attendant in the 1960s - when my parents both attended.
Perhaps most surprising of all, Desmond revealed during the talk that as a child he had considered becoming a cantor, as he had "quite a good voice". However, he said, there was one major problem - he couldn't speak Hebrew. Judging from his memoirs, if anyone could surmount such difficulties, it would be Richard Desmond.