Torrential rains transformed the picturesque French Riviera into a flood zone, leaving at least 16 people dead and three missing. Victims were found dead in a retirement home, campsites and in cars submerged in a tunnel. Residents, stunned by the ferocity of the downpour, described it as the worst flooding they had ever seen.
The Cannes region saw the equivalent of two months of rainfall in around two hours, local radio France Bleu-Azur reported. Rivers and streams overflowed their banks as more than 7 inches (18cm) of rain fell during the brief thunderstorm.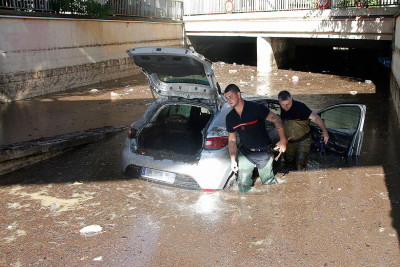 Record rainfall has also battered the southern United States, with areas of South Carolina overwhelmed. The torrential rainfall, that the state's governor called a once-in-a-millennium downpour, triggered flash flooding, causing at least eight deaths. The storm dumped more than 20 inches (50cm) of rain in parts of central South Carolina over the weekend of 3-4 October, the US National Weather Service said, with another two to six inches forecast for 5 October.
Flooding hit the state capital, Columbia, where the Congaree River rose 10 feet (3m) in 12 hours. Residents were advised to boil drinking water because of pipe breaks. Charleston broke its record for the greatest monthly rainfall for October in less than four days. The rain was brought by a weather system loosely connected with Hurricane Joaquin, which ravaged Bermuda and the Bahamas, leaving a cargo ship with 33 mostly American crew members missing in its wake.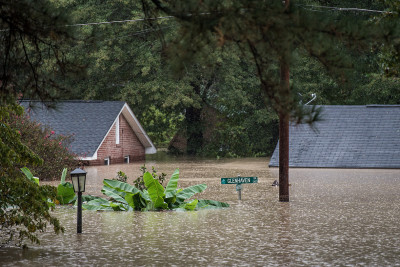 Authorities in China and the Philippines said that a typhoon that tore through the northern Philippines before roaring ashore in southern China has killed at least nine people and left dozens of fishermen missing. Typhoon Mujigae also caused several strong tornadoes when it landed in the southern Chinese province of Guangdong, killing at least six people and injuring 168 people, local authorities said. In one case, a tornado swept up a car and killed the person inside, the civil affairs department of Guangdong said.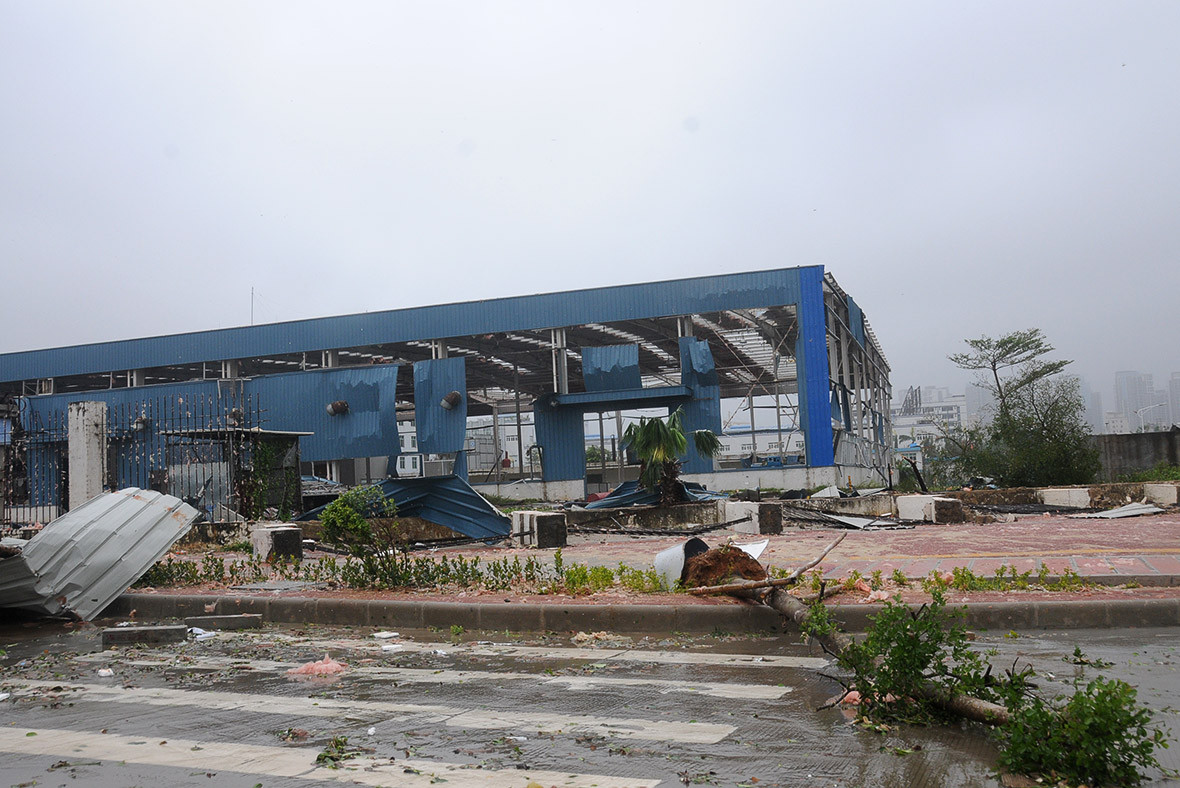 More than a hundred people are still missing after a deadly landslide swallowed part of a town in Guatemala. A mass of earth and rubble crashed down on a neighbourhood in Santa Catarina Pinula. Rescue teams have found more than 130 bodies and up to 150 others are missing, feared dead. Heavy rains sent earth and rock cascading over homes and trapping residents inside.
No survivors were found over the weekend, despite the efforts of around 1,800 rescue workers sifting through the rubble. Sergio Cabanas, an official at disaster agency Conred, said rescuers are continuing their search but were highly unlikely to find any more survivors.
The El Cambray II district that was battered by the landslide lies at the bottom of a deep ravine ringed by trees. Authorities had warned of the risk of flooding and landslides, saying in a report last year that construction permits should never have been granted.