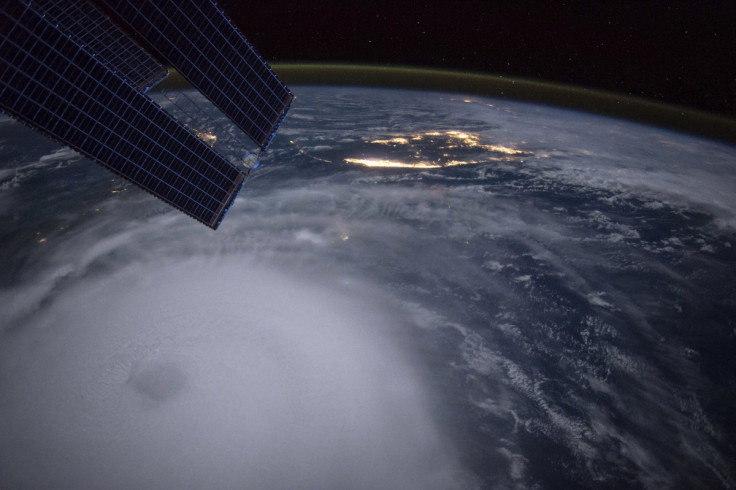 Heavy rainfall has led to severe flooding in many areas of the east coast, with Hurricane Joaquin gaining strength and reclassified as a category 4 storm. The weather system is currently off the coast of the Bahamas and has top winds of 155mph.
Barack Obama declared a state of emergency in the state with reports from the US National Weather Service that many regions in the state of South Carolina could see more than 15in (380mm) of rain by Sunday, 4 October. Much of the city centre of Charleston is already under water, streets have been closed and sandbags piled up to guard against floodwater.
"Where we normally are dealing with flooding for a few hours, we're dealing with it in days here,'' Charleston Police Chief Greg Mullen told AP. The state of emergency declared by President Obama means state and local authorities can receive federal help to tackle the flooding.
In South Carolina dozens of roads have become impassible due to flooding, making travel almost impossible and potentially dangerous. "A secondary problem will be downed trees and power lines due to a combination of gusty winds and saturated soil," said AccuWeather meteorologist Mike Doll.
Hurricane Joaquin heading to the UK
The Met Office confirmed that although Hurricane Joaquin is making its way to the UK, the storm will be much weaker. Rain and thunder are due to hit southwest England over the next week as two low-pressure systems work towards Britain.
"The UK's weather will be affected by the storm," Met spokesperson Helen Roberts said. "But it will be very modified so there will be no features of a hurricane left."
The UK is facing unsettled weather over next week, with fierce winds of around 50mph expected. A Met Office spokesman said: "We won't be experiencing anything out of the ordinary for October. It will be wet and windy with some dry spells."
Joaquin, which at its peak was the strongest hurricane since Hurricane Igor in 2010, is expected to degrade as it crosses the sea. It has been over eight years since the last Category 5 hurricane in the Atlantic basin, Hurricane Felix in 2007.