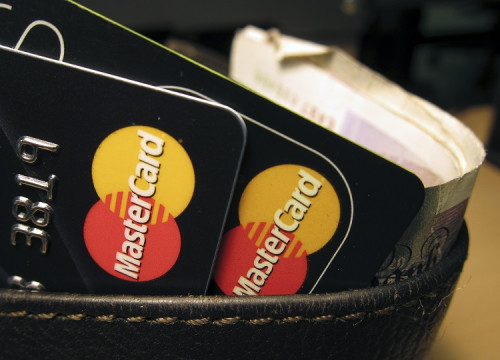 Consumer lending, in the form of credit cards, car financing, personal loans and mortgages, is set to hit its highest level since 2010.
According to accountancy major Ernst & Young, consumer credit is expected to rise by 3.1% in 2014 to £164bn (€197.2bn, $269.1bn) after edging up to 0.8% in 2013.
"Last year we saw growth in credit card lending and demand for car finance recovering strongly but other forms of unsecured credit either fell or remained stagnant," said Andrew Goodwin, senior economic advisor to Ernst & Young's influential Item Club.
"This year we expect growth across the board – as well as a swell in consumer demand for credit cards, we expect stronger demand for big-ticket purchases, driving retail finance and personal loans, which will be good news for banks."
At the same time, the rate of write-offs on consumer credit is anticipated to decline to about 2% by next year, down from the 5.5% high of 2010 according to the Item Club.
While unemployment continues to decline, with the latest official figures showing the jobless rate fell to 7.1%, the report warned that the "the recovery has been unbalanced, based almost entirely on the housing market and the high street."
The Item Club said mortgage lending will also continue to rise, with the mortgage stock climbing 3% to £1.12tn and write-offs dipping to 0.04% from 0.05% last year.
However, as the jobs market and wage growth continue to improve and disposal incomes grow, households will be able to borrow more.
This year will be a decisive one for the consumer, as it is likely to mark "a return to some form of normalcy" in borrowing conditions added the report.
Last year's rise in consumer lending was the first annual growth in credit since 2008.
By contrast, the Item Club expects lending to consumers to increase by an average of 3.7% each year between 2015 and 2017.
Meanwhile, a revival in business lending is forecast with a 2.5% increase predicted for 2014, following a slump to the worst level in five years in the final quarter of 2013.
However, Omar Ali, UK head of banking and capital markets at the Item Club said despite strengthening economic momentum and forecast increases in lending, the climate for UK banks remained difficult.
He said: "Despite growing economic momentum, the environment for UK banks remains challenging. Persistently low interest rates are not only bad news for savers, but also for banks' net interest margins.
"To deliver the returns investors demand, banks will need to offset this pressure by growing their balance sheets or generating stronger fee income and neither of these options are without their difficulties given capital constraints and regulatory focus on fee."