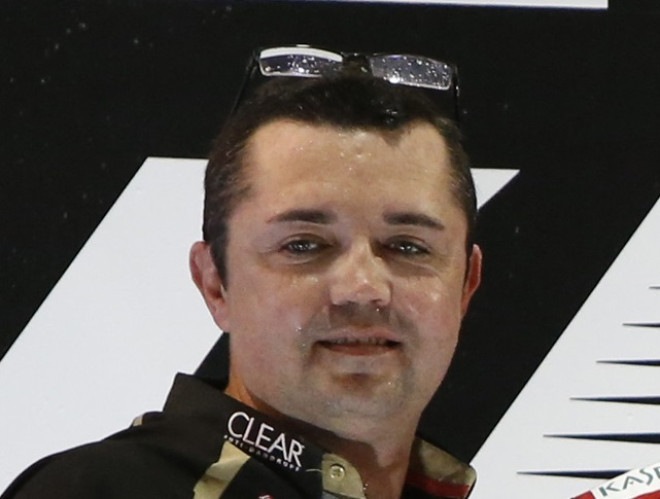 McLaren racing director Eric Boullier has criticised Red Bull's justification for breaking fuel flow regulations which saw Daniel Ricciardo disqualified from the Australian Grand Prix.
Ricciardo finished second at Melbourne Park but was excluded from the results after the FIA found the Red Bull had exceeded the maximum fuel-flow rate of 100kg per hour which is measured by sensors installed in each car by the governing body.
Red Bull team principal Christian Horner claims the sensors were faulty and the team's own records show they were within the rules, one of several new regulations introduced for the 2014 season. An appeal hearing will take place on 14 April.
But while Horner is "confident" of earning a reprieve, Boullier says Red Bull had no right to ignore the FIA technology.
"We have been told to use it, so we use it," Boullier said. "No debate. When you have two systems to measure your fuel flow, there will always be discrepancy between them.
"If you find an interest in using system A because you find more performance, I understand you may choose this way.
"But if in a regulated championship you are told to use B, [it's] out of the question [not to]. We have to respect the fuel flow so we have to have a system to measure it.
"The FIA went with the sensors and we have to respect it. Whether we change the way we measure the fuel flow is another debate."
The 24 year old, who replaced Mark Webber as Sebastian Vettel's team-mate for the new season, endured more bad luck in Malaysia after being forced to retire following a puncture and a damaged front wing in successive laps in Sepang.
Red Bull continued their defence against the ruling ahead of the appeal in a fortnight's time, with Horner adamant the defective FIA equipment forced the team to take their own reading.
"We need to work with the FIA to find a better solution," he said last week, "Because there's too much hanging on it.
"There is so much invested in a grand prix and for a sensor [reading] to drift, move around and fail, that's not good enough for this level of motorsport."