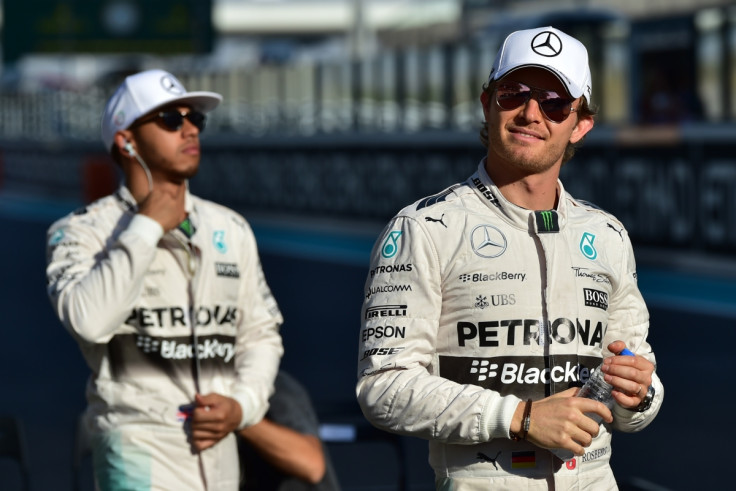 Toto Wolff has fired something of a warning shot to Mercedes duo Lewis Hamilton and Nico Rosberg after their prickly relationship further deteriorated during the 2015 season. Admitting that their biggest weakness relates to the dynamic between the duo, the Silver Arrows' executive director even admitted they could reconsider their "evenly-matched" driver line-up moving forward if the issues are not resolved.
Mercedes enjoyed a hugely successful recent campaign, winning the constructors' championship for the second consecutive year before watching Hamilton retain his title in typically imperious fashion. Despite that success, however, the season was still littered with internal disagreements as tensions between two fiercely competitive team-mates rose as the Briton increased his overall lead.
Perhaps the most memorable moment of discontent came at Austin's Circuit of the Americas in October, where the aforementioned duo went head-to-head on turn one before Hamilton took the lead, eventually closing out his 10th victory of the season and clinching a third career drivers' crown. After the race, Rosberg showed his frustration by tossing a cap thrown to him by the champion straight back in his direction.
Changes could be in the pipeline at Mercedes
Wolff has often been eager to play down suggestions of any rift between his drivers, but admits that things need to change. Speaking to Motorsport.com, he said: "We struggle sometimes in winning races on Sunday and having always one [driver] upset. And this spills over into the team. It is something that needs to stop.
"We took the decision of having two evenly matched drivers in order to make the team progress faster and better. It was a very conscious decision three years ago. Going forward, we will consider if it is the best set-up for the team.
"Personality and character within the team is a crucial ingredient for the team success. If we feel that it is not aligned with the general consensus, spirit and philosophy within the team, we might consider that when we take a decision, in terms of the driver line-up going forward."