Mercedes has revealed the Vision Tokyo, an autonomous concept car which the company claims is a mobile club lounge for transporting "young trendsetters". The reality of this marketing spin is, this is a self-driving car designed to help making the packed roads of Tokyo more efficient.
Shown off at the Tokyo motor show, and following the F015 Luxury in Motion concept revealed by Mercedes earlier this year, the Vision Tokyo is designed to resemble a modern airport club lounge. Mercedes hopes the car reflects a "growing youthfulness" of a German brand more at home in the golf club car park than on the drive of anyone under 30. Generation Z – those born from 1995 onwards – is the target market for this car, the company says.
Although it is very unlike that the Vision Tokyo will ever appear on roads, it gives an idea of what features Mercedes hopes to include on cars in the near future. The five-seat vehicle drives itself, produces zero emissions, and includes holograms as part of its multimedia and infotainment system.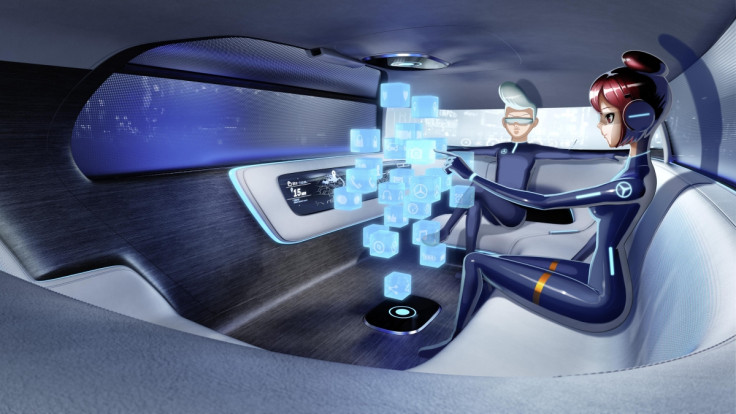 The size of a people carrier, the Vision Tokyo is 4.8m long, 1.6m high and a massive 2.1m wide – wider than the Rolls-Royce Wraith we drove recently. Traditional doors are replaced by a single large door which lifts upwards on two hinges, resting parallel with the roof to allow easy access.
The interior includes a single driver's seat with conventional controls – although it can also drive itself – ahead of a limousine-style layout, with a long bench along one side of the cabin, wrapping around at the front and back. The driver's seat and steering wheel can be retracted away from view when the car is in autonomous mode.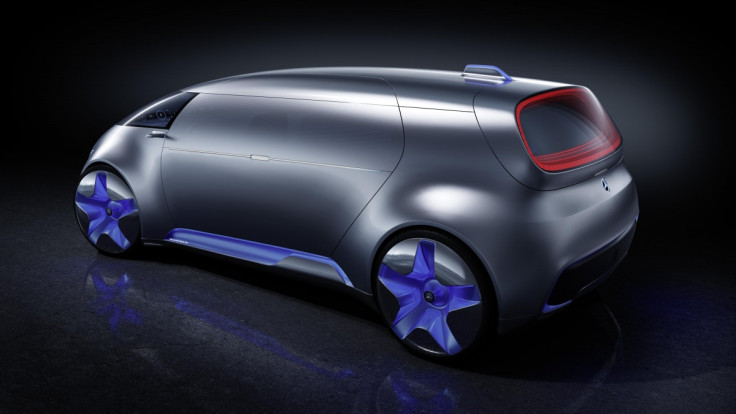 Ahead of the bench seating and integrated into the single door is a large display with touchscreen and gesture controls. Holograms are projected up from the floor for passengers to interactive with.
Drive comes from an electric motor powered by a hydrogen fuel cell, a similar system to that used by the F015 concept; hydrogen is stored in pressurised tanks under the floor. Mercedes claims the Vision Tokyo will have a range of up to 609 miles, 118 of which will come from a battery charged by plugging the car into the mains.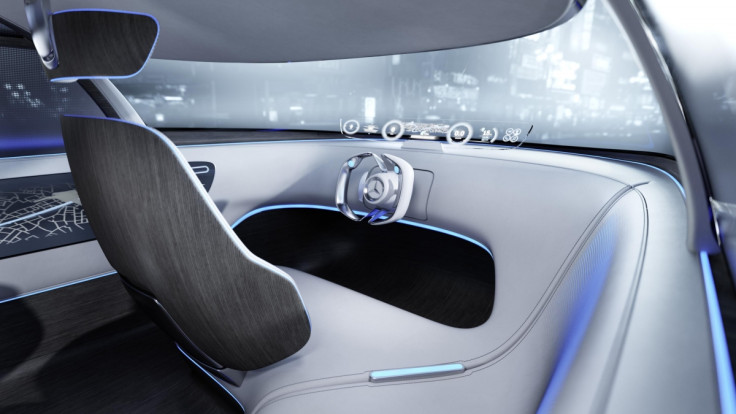 Exterior styling is about as concept car-like as it gets, with blue lights projecting from inside the massive 66cm wheels and front grille, which includes the traditional Mercedes logo. Although a full-size model of the car exists, it is highly unlikely that it will ever enter production in its current state. But some of the car's technology and design could well be found in models rolling off the Mercedes production line towards the end of the decade.